Mayor Gaylor Baird talks response, reopening & struggles during pandemic
In an exclusive interview with Channel 8 News, Lincoln Mayor Leirion Gaylor Baird talks about the city's response & future.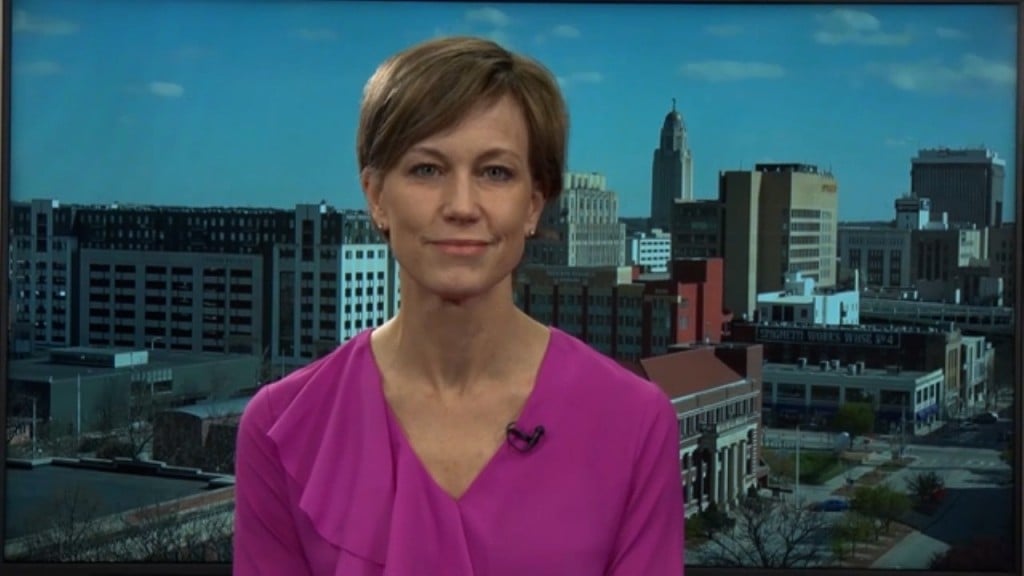 From leading a city through uncertain times to being a parent Mayor Gaylor Baird tells Channel 8 News of the difficulties of navigating this coronavirus pandemic.
A public health emergency of this scale doesn't happen often, but Mayor Gaylor Baird says the city of Lincoln had a plan in place for this very thing – one they hoped they wouldn't need to use.
"They even have a written notebook about the different stages of the pandemic and the types of principals that guide the response whether that's surveillance of infection rates, collaboration across systems with our medical care providers, the hospitals and practical steps and guidance about communication and how to isolate, quarantine and contain the spread," Gaylor Baird says in reference to the Lancaster County Health Department.
When asked if there was anything she would change about the city's response in the earlier stages, Gaylor Baird says hindsight 2020 allows for some refinements, but overall, our state has done well.
"We're really fortunate in Nebraska and in Lincoln that we had the advantage of seeing what was going on across the country, we didn't have our first case until many weeks later so there was a lot more time to prepare," the Mayor says.
The Lancaster county directed health measure ends May 6th, while Governor Ricketts plans to reopen businesses and other parts of the state on May 4th. But the Mayor says it's important to remember there is no magic date that can be set when it comes to returning to 'normal.'
"This is a rapidly evolving situation, we are monitoring factors I mentioned yesterday on a daily if not hourly basis – we're looking at a number of cases and whether or not they're growing, we're looking at testing capacity, the strength of the hospital health care system. It's going to be a relaxation of measures that depending on what happens, may have to be undertaken again or if they go well, eased off even more. It is a dance that we will be doing with this virus until we have a vaccine," says Gaylor Baird. 
Lincoln's number of cases compared to the city population has remained relatively low. The mayor says she believes our city's rapid response in voluntarily implementing social distancing and teleworking is what sets our city apart from other areas of the state.
Gaylor Baird also mentioned weekly conversations with the Governor.
"It's a lot of exchange of information we're sharing what we see on the ground, case rates, we might predict trouble spots we see throughout the data or through investigations being undertaken, we might share where we stand with PPE, personal protective equipment. We've put in requests to the state for additional PPE and we did get a big order fulfilled thanks to the work of the federal govt providing resources to the state."
Aside from being a leader in a capital city, the mayor says this virus has affected her in the same ways it affects everyone else.
"I have a mom who just turned 75 and mother in law who lives here in lincoln and they both live alone now and because of their age they're in a high-risk group so I think about them a lot and what they're going through and try to be in close communication with them. . . and I think a lot about my oldest daughter who is a senior at lincoln high and all her classmates, our 2020 graduates are missing some pretty significant milestones… it's been sad as a mom to see her miss prom and her graduation plans kind of crumble."
The Mayor also expresses the most difficult part of the whole pandemic, and what resonates with her when she goes home each night.
"People who are hospitalized are alone in those rooms. Our health care providers are having to be substitutes or proxies for their families and that's hard of them too, so, the incredible compassion that our medical community is providing as people suffer through this alone when they have severe cases and the fact that people are dying alone, that's profound and sometimes that keeps me up at night."
The full interview with the mayor will be posted along with this article.