Meet Arielle: available now at Capital Humane Society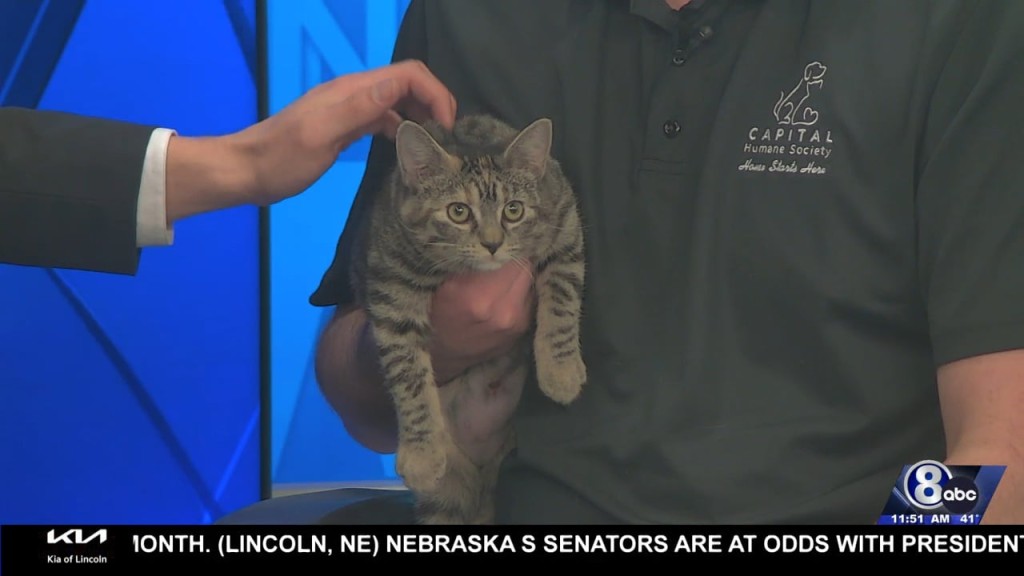 LINCOLN, Neb. (KLKN) —  Arielle is a four or five-month-old domestic shorthair kitten who came into the shelter two months ago with a respiratory infection.
She is feeling all better and is ready to find her forever home.
She is currently available at the Capital Humane Society.
Matt said the public support after they took in 28 dogs from an illegal breeding facility has been a great help.
The community has sent food, beds, toys and more, plus donated money to help the humane society take care of those extra mouths.
The dogs from the illegal facility are not up for adoption yet.  They will be held throughout the legal proceedings.
They'll be running their "Home for the Paw-lidays" event, where adoption fees for all dogs and cats 5 months and older will be reduced by 50% until Sunday, December 4.