Memorial Day activities & photos of Nebraska's fallen heroes
We've put together a list of Memorial Day activities happening around Lincoln today, plus photos of some of Nebraska's fallen heroes submitted by viewers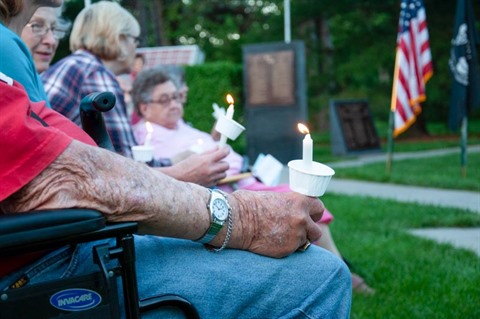 LINCOLN, Neb. (KLKN)- Today is Memorial Day, a day to remember America's fallen heroes.
If you're looking to attend any Memorial Day ceremonies, we've put together a list of all of the ones happening around Lincoln:
Wyuka Cemetery at 9 a.m. at 3600 "O" Street
Lincoln Memorial Cemetery at 11:30 a.m. at 6800 South 14th Street
The City's service at 7:30 p.m. at the Veteran's Memorial Garden in Antelope Park

If the weather turns, it will be moved to Auld Pavillion
It's BYOLC: Bring your own lawn chair!
We want to see who you are honoring today. Send us a picture with a small description for a chance to be featured on Channel 8 News.