Memorial Day memorial at Pinnacle Bank Arena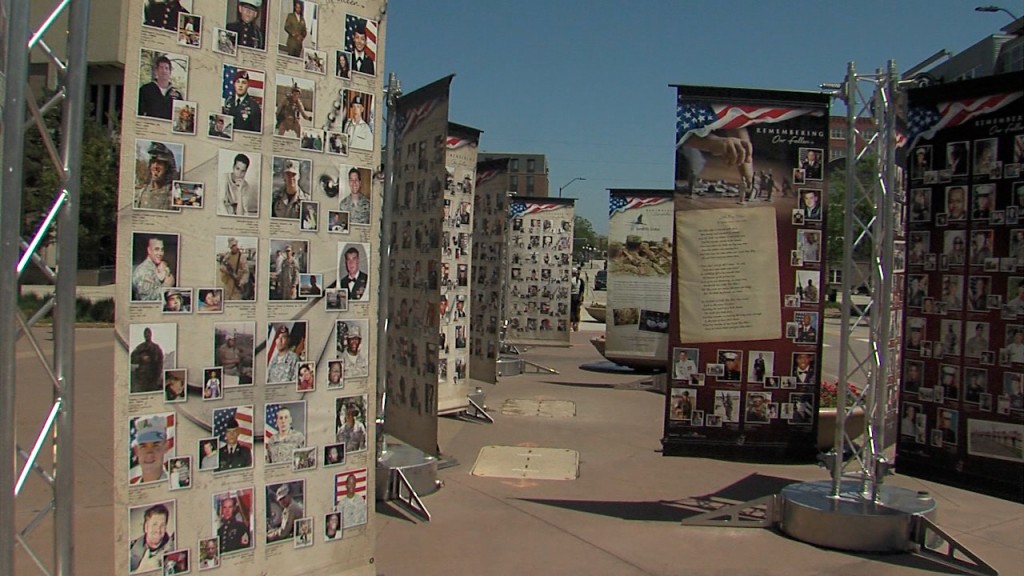 Right outside pinnacle bank arena, you'll find a touching display honoring all of our veterans.
"When you see this, it reminds you of the temporary nature of life and how it's not that important, the things you worry about, and to just be with the ones you love and to say thank you," said August McClenahan, a recent UNL graduate.
August and his friends were few among many others that visited the site.
Banners lined the sidewalk, painting the names and faces of our fallen soldiers, sailors, marines, and airmen and women to the heavens, remembering every single one that fought for our freedom.
"Kind of a mixture of melancholy, but also gratitude. Knowing that these people have sacrificed more than I ever could, and a gratefulness to the fact that they were able to do that and willing to do that for us," said McClenahan.
The banners, with descriptions and stories to help better understand the impact of their service to the country, a touching thank you to all who have served.