Midday interview: LPS Coat Drive
Stop by Wednesday for our Winter Coat Drive from 6:30 a.m. to 6:30 p.m.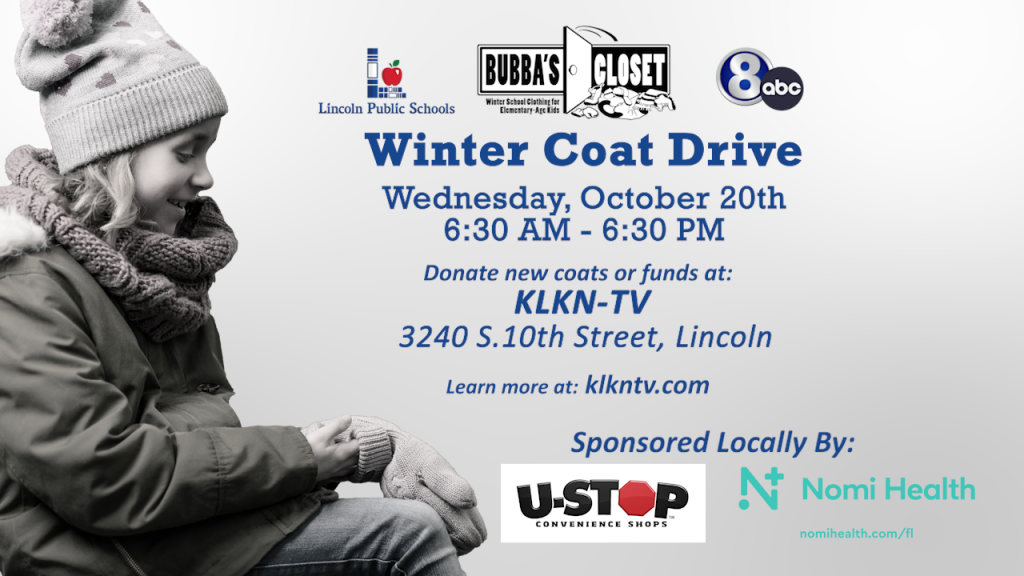 LINCOLN, Neb. (KLKN) – Jeff Brehm, principal of Calvert Elementary School, stopped by to talk about the LPS Winter Coat Drive.
LPS is asking for new coats or donations to the cause.
Last year LPS gave out over a 1000 coats during 2020 and there are 1500 requests for coats this year.
People can drop off coats at Lincoln Public Schools or at Channel 8 from 6:30 a.m. to 6:30 p.m. on Wednesday.
Financial donations can be made here.