Missing Filley Woman's Case Now Homicide Investigation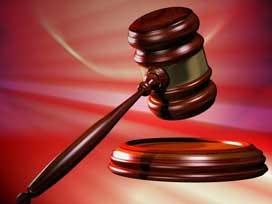 The Gage County attorney says the 2008 disappearance of a Filley woman has become a homicide investigation.
Randall Ritnour said at a court hearing Thursday that Ann Marie Kelley's husband, William Kelley, is a suspect in the case.
Anne Marie Kelley was last seen the morning of April 15, 2008.
Her vehicle, a gray 1991 Plymouth Voyager with Nebraska registration 3-A8045, is also missing.
William Kelley is at the Tecumseh State Correctional Institution on unrelated charges. A message left Sunday for his attorney was not immediately returned.
Ritnour says authorities had been keeping secret the scope of the investigation. It came out in court because Kelley was seeking the return of items seized as evidence.