UPDATE: 5 people dead, 40 injured after SUV drives through Christmas parade
Police fired at the vehicle trying to slow it down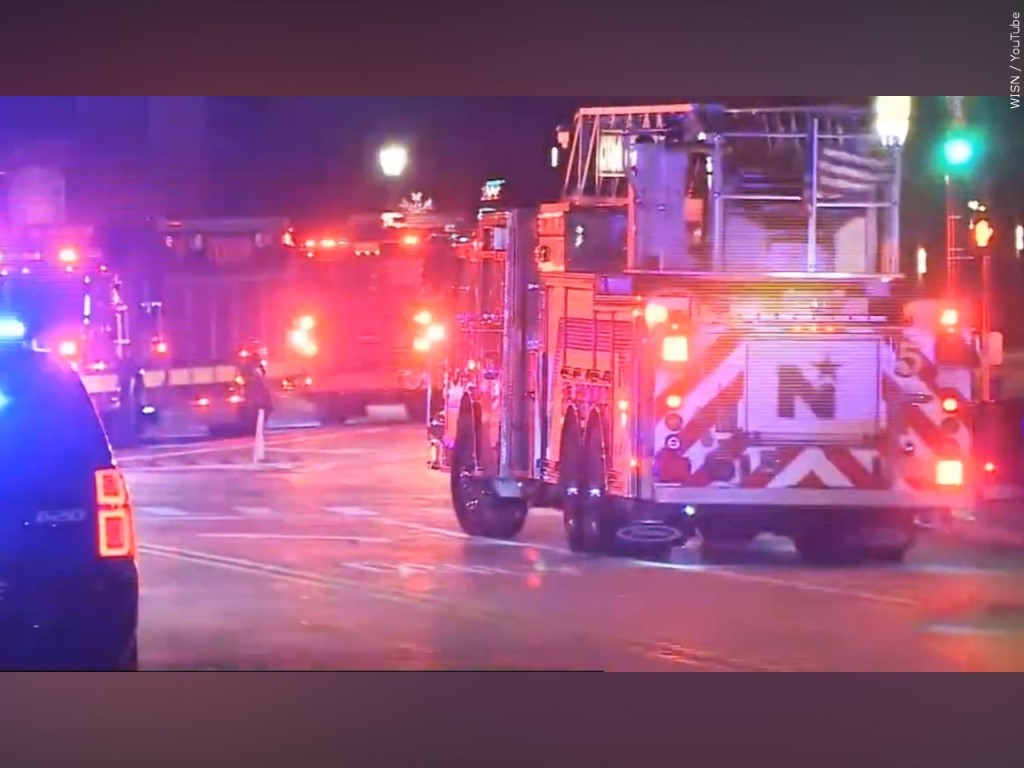 WAUKESHA, Wis. (AP) — UPDATE: A joyous scene of marching bands and children dancing in Santa hats and waving pompoms turned deadly in an instant, as an SUV sped through barricades and into a Christmas parade in suburban Milwaukee, killing at least five people and injuring more than 40 others.
One video showed a woman screaming, "Oh my God!" repeatedly as a group of young dancers was struck Sunday. A father talked of going "from one crumpled body to the other" in search of his daughter. Members of a "Dancing Grannies" club were among those hit.
The city of Waukesha posted on its social media accounts late Sunday that it could confirm at least five died and more than 40 were injured while noting that it was still collecting information. The city's statement also noted that many people took themselves to hospitals. The city did not release any additional information about those who died.
A "person of interest" was in custody, Waukesha Police Chief Dan Thompson said, but he gave no details about the person or any possible motive. The investigation was ongoing, with assistance from the Wisconsin Department of Justice.
————————————————————————————————————————————————————-
WAUKESHA, Wis. (AP) — More than 20 people were injured when an SUV plowed into a Christmas parade in the Milwaukee suburb of Waukesha on Sunday, the city's police chief says.
Chief Dan Thompson said the investigation is ongoing, but that a "suspect vehicle" was recovered.
Thompson said some of those injured were taken by police to hospitals, and others were taken by family members.
Police in Waukesha are urging people to avoid the downtown area.
A live video feed of the parade from the city of Waukesha, as well as videos taken by parade attendees, showed a red SUV breaking through barriers and speeding into the roadway where the parade was taking place.