More than 2,000 participate in Nebraska For Life Walk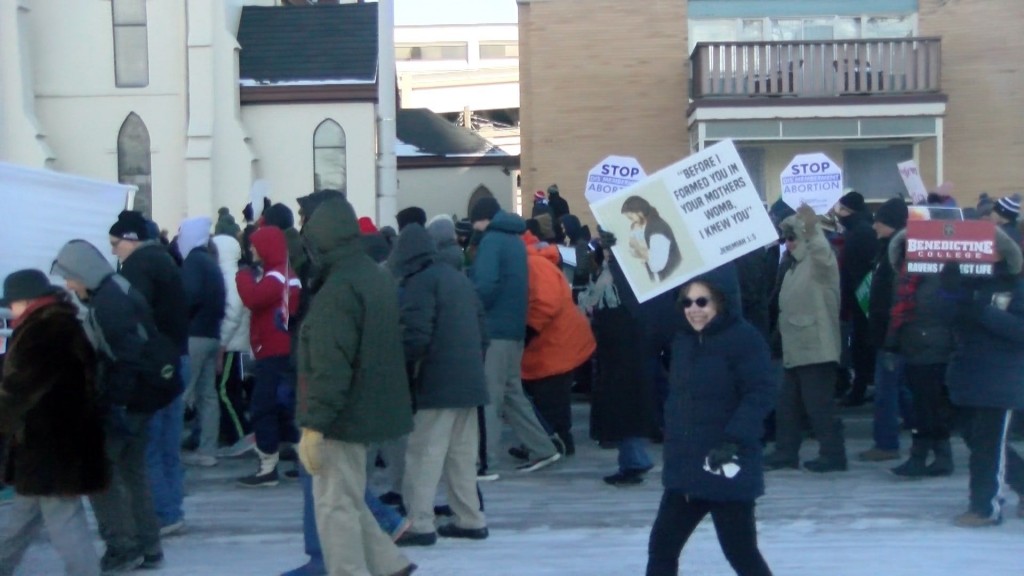 Many gathered together on Saturday morning to share their opinion on abortion in Lincoln.
Protesters braved the cold temps, meeting at the Capitol building to participate in the Nebraska Walk for Life event.
"I just don't think we should allow babies to be torn limb from limb," said Michael Volkmer, a participant in the walk. "I just believe in the value of human life and I just believe that every person needs a chance to live and I just believe that God created all of us."
After the walk, speakers shared their personal stories while educational booths were set up on the UNL campus.
"What's at stake is a fundamental American principle, inclusivity tolerance, respect for life and celebration for life," said Senator Jeff Fortenberry. "What encourages me the most is, you see all the thousands of young people who are here? Cause they're longing for something different. They're trying to prick the conscience."
According to the senator's team, more than 2,000 people participated in the rally.
On the opposing side, pro-choice protesters say that a woman should be able to make her own decision regarding her body.
"I'm out here today because I believe that a woman's right to an abortion is a right," said Corrine Peterson, a pro-choice protester. "I believe having an abortion is a choice and I believe that it should stay safe and legal and accessible."
"It's not that I wholeheartedly disagree with your sentiments or your moral compass as it were," said Lucien, a pro-choice protester.. "It's that you're trying to impose your beliefs on other people and you need to take a step back and consider whether or not that is best for everybody."