Mother's Day Pop-up Grill-out at The Hub Cafe
A local café held a mother's day pop–up grill–out. It's their way to combine local with mothers on a nice Sunday.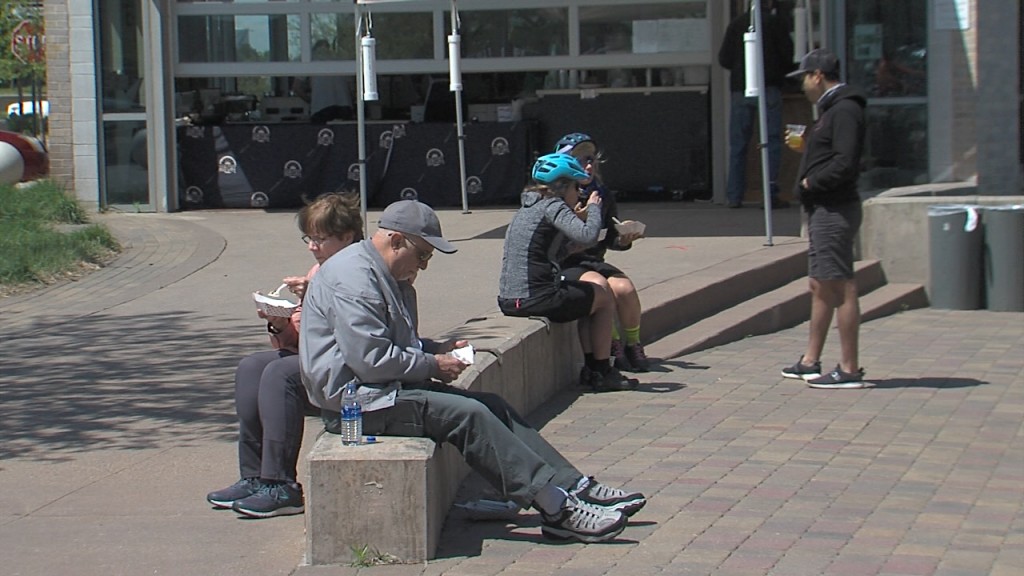 The Hub Cafe on "P" and 21st streets had originally been conducting their pop-up kitchen Thursday through Saturday.
But, with rain yesterday, they decided to reschedule and make the focus for Sunday, Mother's Day, because they just wanted to do something special for the women in the community.
"We love community, we love all the mothers in our community, and we love bringing all those things together with good food, and it's a wonderful thing to see, we're really grateful to bring some joy to some people's lives in this hard time, so," said Nelson Dittman from The Hub Cafe.
"My son told us about it, it's Mother's Day and he wanted do something different and special. He works up there at Assurity, so he loves The Hub so he said how about we come down here today, I said great idea," said Marge Anderson, a Lincoln mother in the area.
Marge says she will remember this year's Mother's Day because it is so special and out of the ordinary, given the circumstances. She says visiting the hub is the highlight and being with her son and her husband means everything to her on this very special day.
Their regular business hours are 7 days a week, 10-4 Monday and Tuesday and 9-5 Wednesday through Sunday.