UPDATE: Monday night crash leaves one dead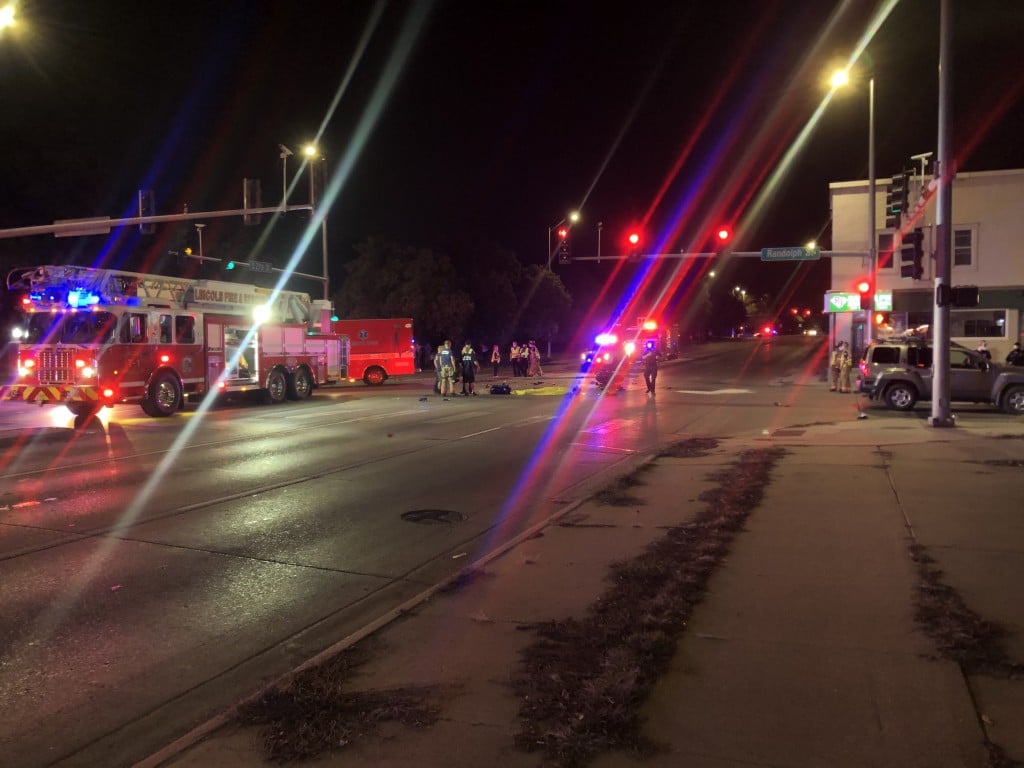 LINCOLN, Neb. (KLKN) — Monday night, a motorcycle versus vehicle accident took place near 27th and Randolph streets. The motorcyclist died on the scene from his injuries.
According to Lincoln Police, the motorcycle was heading south bound on 27th street and the vehicle was going east bound on Randolph Street. The two collided in the intersection.
The cause of the accident has yet to be determined.
Just after 9:45, all lanes of this intersection were closed down.