Mysterious pelican found after tornadoes tore through Nebraska
Unclear where it came from or if it was injured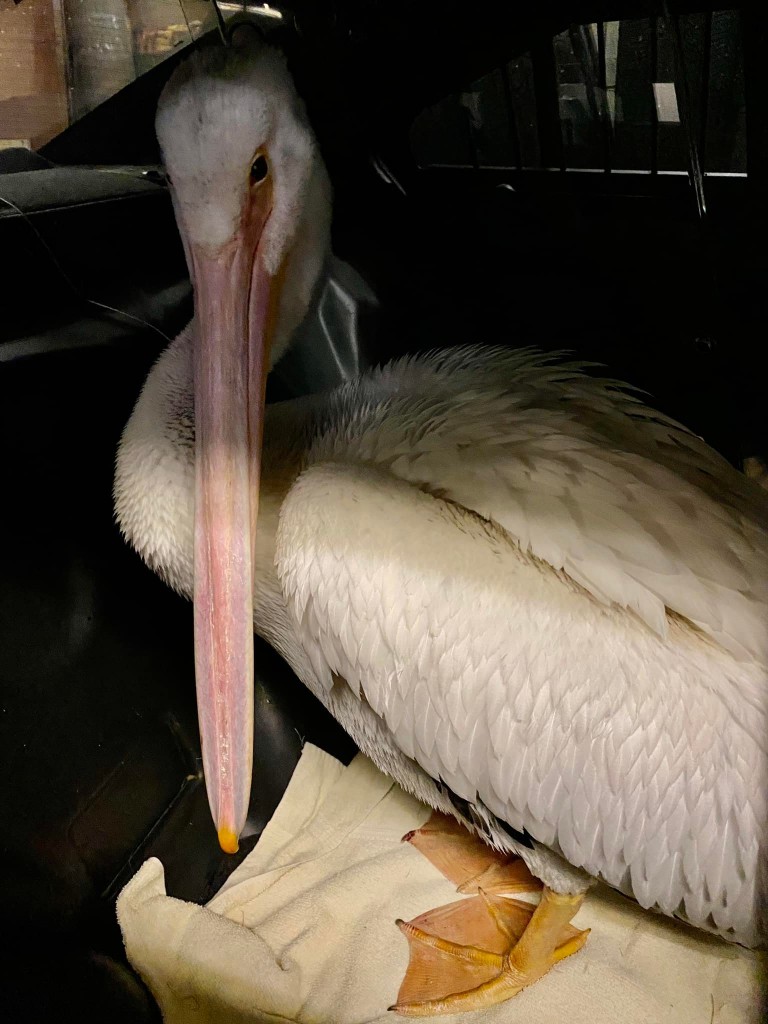 HASTINGS, Neb. (KLKN) — A lot of animals got stuck outside when last week's storm hit Nebraska, largely cattle and other farm animals.
But Hastings Police say one animal stood out among all others to a Community Services Officer.
They recovered a large pelican, marking a first for the department.
No one is sure where the bird came from or if it was injured.
Nebraska Game and Parks has been called in to help uncover some of these mysteries.
All they know for certain is the bird was spotted in distress near 2nd and Laird.