National Pizza Day: Where to find the deals in Lincoln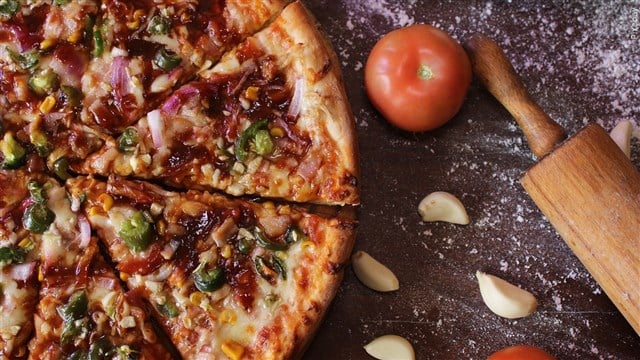 LINCOLN, Neb. (KLKN) — Feb. 9 is National Pizza Day, and pizza chains are offering deals to help celebrate.
If you are looking to celebrate this culinary holiday, you will want to look at a few of the following restaurants:
Blaze Pizza – Offering a special take-two deal for $10 and two large one-topping pizzas for $20
Domino's Pizza – Order a large carryout three-topping pizza for $7.99. If you're ordering carryout, you can also get a one-topping pizza, a Dips & Twists combo or an 8-piece wing order for $8.
Godfather's Pizza – A large two topping pizza for $20.99
Little Caesars – Order a pepperoni cheese and other combos with a 2-liter Pepsi for $10
Old Chicago Pizza – Try the new Hot Honey Bacon Pizza or order two medium two-topping pizza for $20
Papa Johns – Enjoy 15% off regular menu-price orders at participating locations, plus two large pizzas for $10 each.
Papa Murphy's – Get $3 off your online order of a large or family-size pizza using the code PIZZADAY
Pizza Hut – Get $5 off online orders of $25 and over and earn free pizza when you sign up for the Hut Rewards program.
Casey's – Get 20% off a large pizza
From a classic pepperoni to the controversial Hawaiian-style pizza, take part in National Pizza Day and enjoy your favorite.
Share with us what your favorite type of pizza is in our poll of the day!