UPDATE: Highway 275 reopens near West Point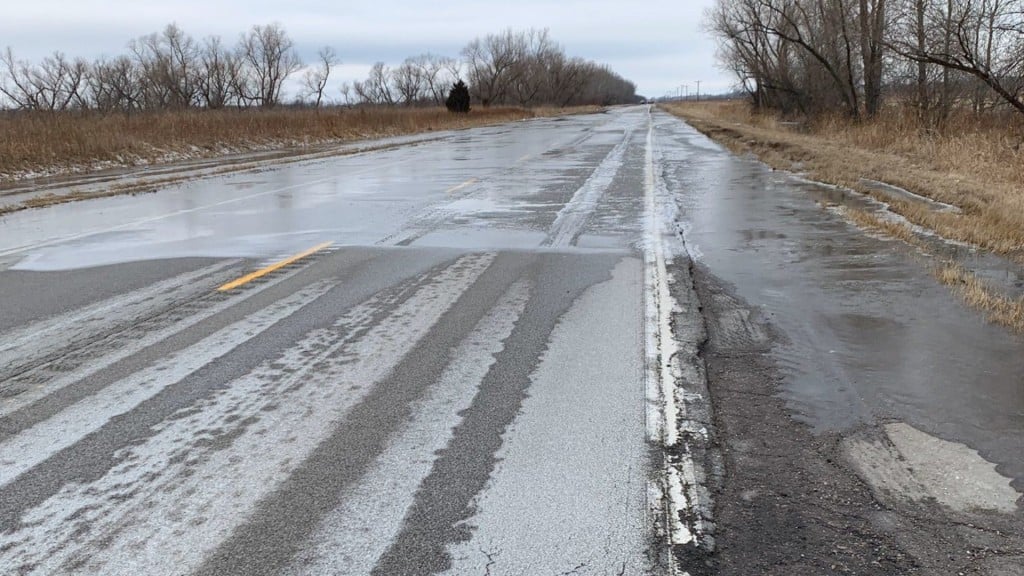 (Picture Courtesy: @depfrankDCSO)
UPDATE:
The Nebraska Department of Transportation says Highway 275 has reopened Saturday afternoon between 92 and 275 Junction and West Point. Flaggers are present and travelers should proceed with caution.
---
Authorities say roads in Dodge County have been closed due to flooding.
The Nebraska Department of Transportation said due to ice jams on the Elkhorn River, water is over Highway 275. NDOT said the highway is closed at the 91 and 275 to West Point.
You can find full listings of road closures here: https://www.511.nebraska.gov/.
Residents of nearby Scribner told Channel 8 Eyewitness News on Wednesday they were concerned the flooding would begin soon. Two men were taking aerial videos and pictures of the two ice jams in the Elkhorn River to warn people of the possible dangers.
"The look they have on their face when they hear flooding again, they don't like that word at all. You know it's flooding season and it's coming shortly," Justin Mensik said.