NDOT plow driver indicted on child porn charges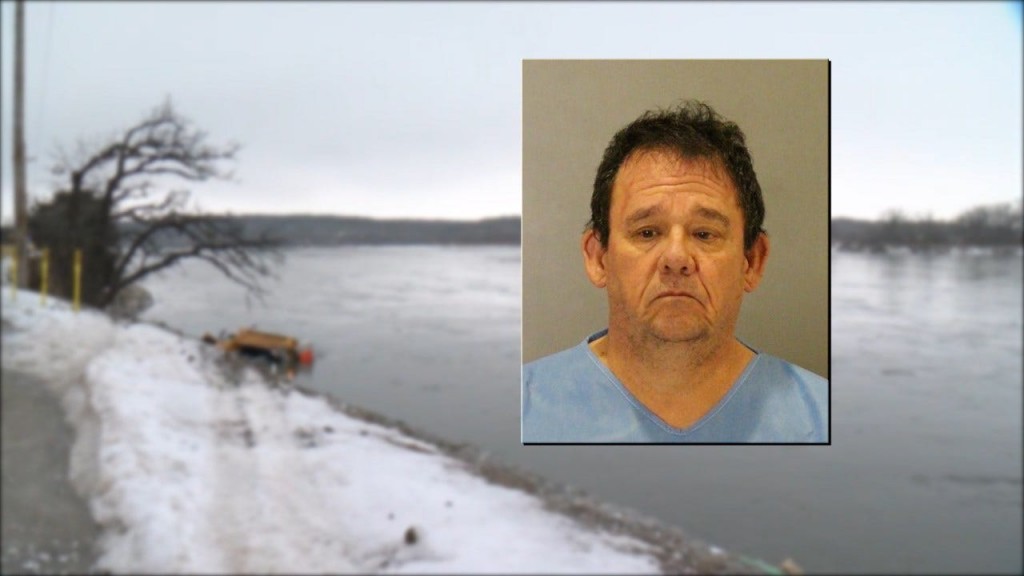 (Picture Courtesy: Douglas County Department of Corrections)
A Nebraska Department of Transportation employee who crashed a snow plow into the Platte River Tuesday morning has been charged with possession of child pornography.
Scott Robertson, 57, (pictured above) was booked in Douglas County Jail before being indicted Wednesday afternoon in U.S. District Court.
Robertson drove a plow truck into the river while being followed by U.S. Marshals and members of the Sarpy County Sheriff's Office, Deputy U.S. Marshal William Iverson told Channel 8 Eyewitness News.
"Marshals saw a snow plow that they believed had a federal fugitive in it and they were following him from a distance when an accident occurred," Iverson said.
Authorities are investigating what caused the accident, but said they believe Robertson may have known he was being followed.
NDOT told Channel 8 Eyewitness News it was working with law enforcement and was unaware of the incident until Tuesday morning. NDOT had not responded to a request for comment Wednesday after Robertson was identified.