Nebraska 6th grader gets featured on Time Square big screen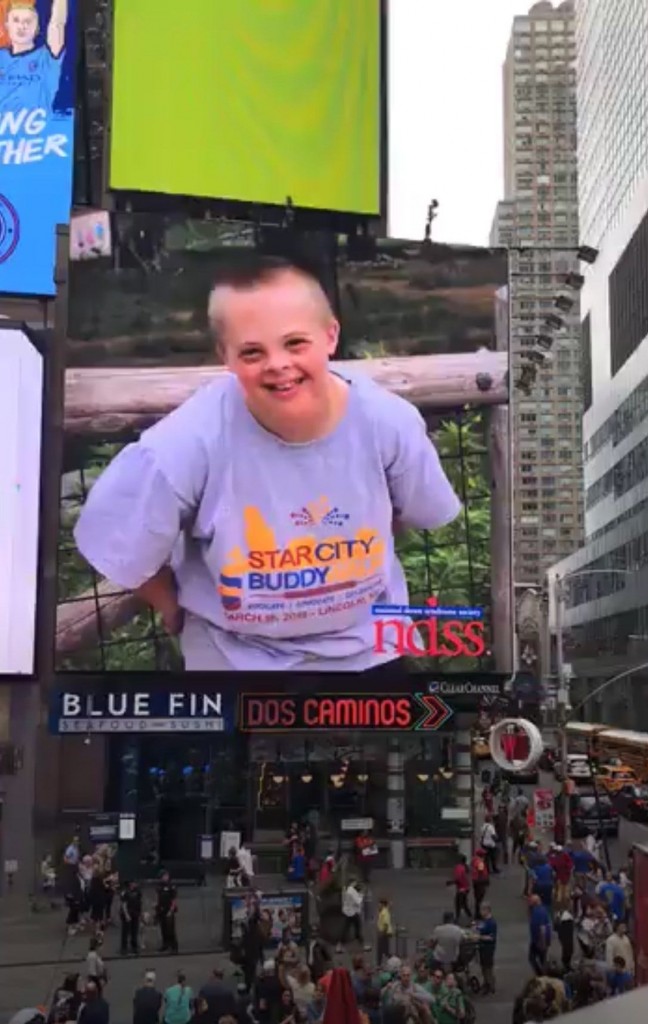 11–year–old Ben Willey is just like any other pre–teen.
He's curious, he wants to do everything his older siblings do, and is just a tad bit shy.
There's one thing that sets Ben apart from most other kids, he's made the big screen in time square.
Every year Ben's mom sends a picture to the national down syndrome society for Ben to be featured in their annual video that gets played in New York.
"It's hard to wrap your head around you know, from the bright lights to out here and there's literally corn right here in our backyard," Angie Willey said.
His picture was one of 500 hundred chosen from almost 3,000 entries.
The family wasn't able to make it to New York to see Ben's big debut but they watched a live stream and snapped a quick picture to show Ben.
"We showed him the picture on Saturday morning and he was really excited," Willey said.
Angie says it's moments like these that remind Ben and everyone around him that just because he has down syndrome, doesn't mean he's any different from kids his age.
"We're really excited that he got that opportunity and it's great that the NDSS shows that kids with down syndrome are just like everybody else," Willey said.