Nebraska Ag Expo kicks off at Lancaster Event Center
The Nebraska Ag Expo is back for their 14th year at the Lancaster Event Center.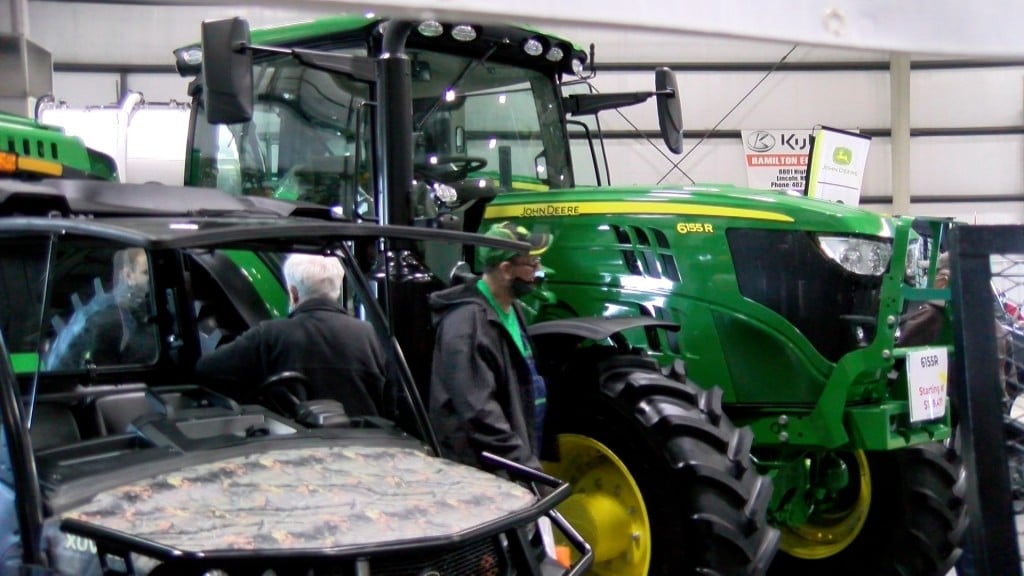 LINCOLN, Neb. (KLKN) – The biggest indoor farming show in the country, the Nebraska Ag Expo, kicked off at the Lancaster Event Center on Tuesday.
The three day expo brings in people from all across the U.S. to see the different makes and models of agriculture equipment. The event was supposed to take place in December of 2020, but due to COVID-19 restrictions they pushed the event back till February.
From tractors to fertilizers, the expo has something to offer for every farmer. But one in particular product has brought in a crowd this year. For the first time at the Nebraska Ag Expo, an area dedicated to Hemp products.
"It's a fantastic set of product, I have even seen plates, silverware and furniture made out of hemp," Matt Hennessy, with the Nebraska Ag Expo said. "It's starting to emerge as a crop that can support much of the farmland here in Nebraska."
The U.S. Hemp Growers said it's an opportunity to educate large scale farmers on what hemp and the fibers and grains that come from it can do and all of the varieties of things it can make.
"We're growing for fiber, fiber goes into so many materials and a lot of it they don't understand," Melissa Peterson, a member of the U.S. Hemp Growers said. "We grow fiber for textiles, papers, wood and animal bedding, things they can actually use on their farms everyday."
The hemp vendors said the feedback from farmers so far has been phenomenal and that's making them excited for the rest of the expo.
For more information on the Nebraska Ag Expo, visit their website https://nebraskaagexpo.com/.