Nebraska AG sues panel that approved horse-racing machines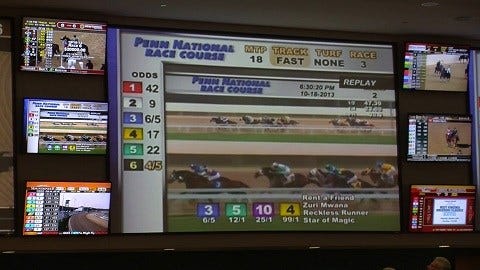 LINCOLN, Neb. (AP) – Nebraska's attorney general has filed a lawsuit against a state commission that voted to allow machine bets on previously run horse races despite the attorney general's warnings that the machines are illegal.
The lawsuit alleges that the Nebraska State Racing Commission approved so-called "historical horse racing" even after state lawyers advised the commission that the machines violate state law and the Nebraska Constitution's prohibition of gambling.
The attorney general's office says the commission's vote amounts to a unilateral decision to expand gambling without action by the Legislature or the citizens of Nebraska.