Nebraska artist paints Memorial Day mural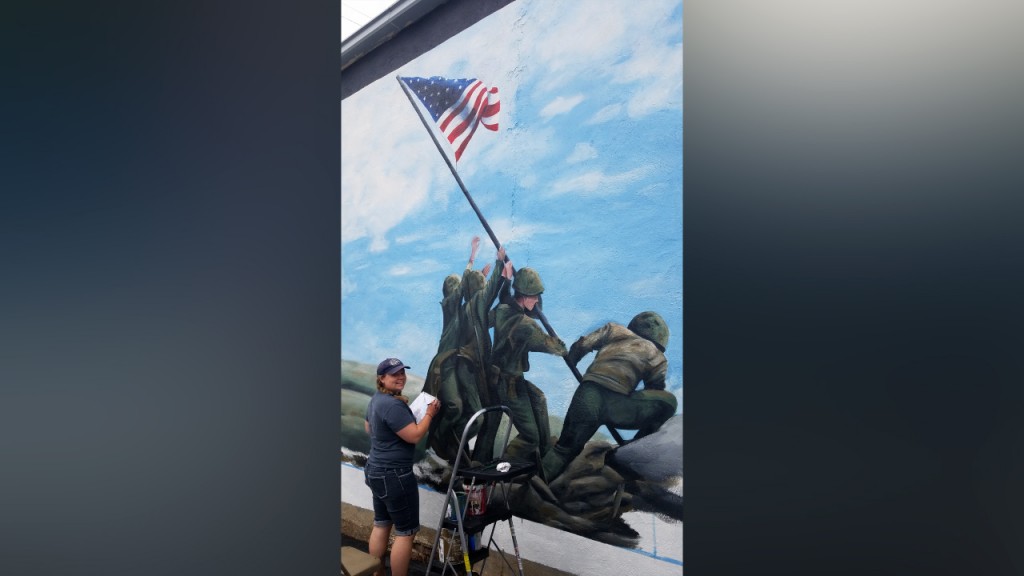 A Nebraska artist is taking their Memorial Day appreciation to the next level.
At Dwight Legion Hall in rural Nebraska, artist Marissa Fuchser is in the middle of painting this battle of Iwo Jima mural on the side of the old library.
It's right among other memorials on site.
The community plans to hold a dedication for the entire project when the mural is complete.