Nebraska Bowling Wins 2021 NCAA Championships
After losing the first game, Nebraska came back to beat Arkansas St. 4-1 to win their sixth NCAA title.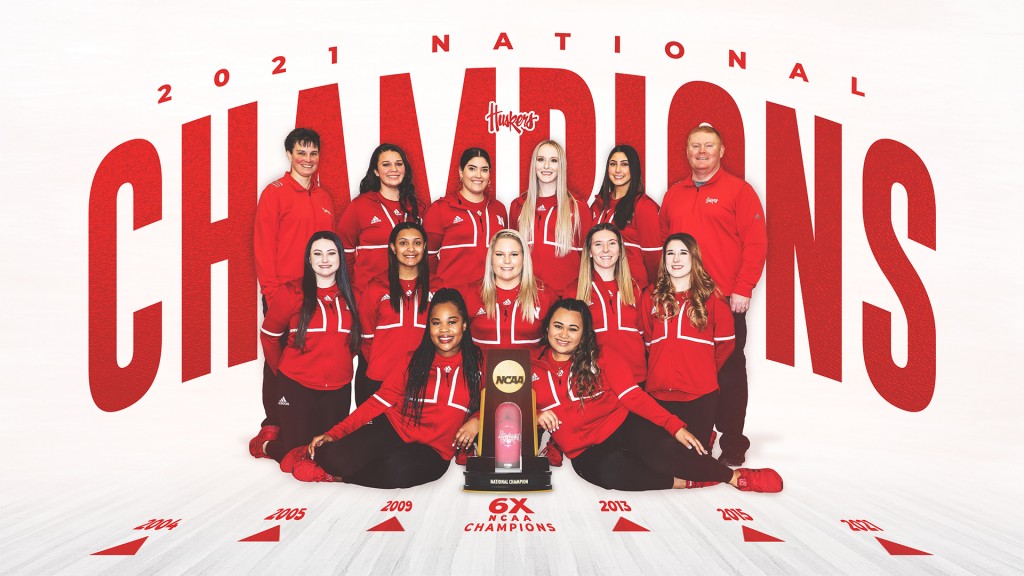 KANSAS CITY, Mo. (KLKN/Nebraska Athletics) – After losing the first game, Nebraska came back to beat Arkansas St. 4-1 to win the 2021 NCAA National Bowling Championships. This is the Huskers sixth national championship and first since 2015.
GAME NOTES:
Nebraska Bowling Championship Notes
*-Nebraska bowling has won eight national titles since becoming a varsity sport in 1998 (1999-IBC, 2001-IBC, 2004-NCAA; 2005-NCAA, 2009-NCAA, 2013-NCAA; 2015-NCAA and 2021-NCAA).
*-Nebraska's NCAA bowling title tonight marked the 29th national title in Nebraska Athletics history and first since 2017.
*-Nebraska's eight bowling national titles matches the most national titles by a Husker program. Men's gymnastics also has eight, while the other titles have come from football (5), volleyball (5) and women's track and field (3)
*-Paul Klempa joins Bill Straub as national championship bowling coaches at Nebraska. This is Klempa's first NCAA title as a coach. The 2020 NCAA Championship was canceled because of COVID-19.
*-The 2021 NCAA Championship was the only tournament the Huskers won during the season. The Huskers competed in just five regular-season tournaments this year and did not have their first competition until late January.
*-Nebraska improves to 6-4 all-time in NCAA Championship matches since bowling became an NCAA sport in 2004.
Nebraska Bowling Coach Paul Klempa
"I could not be more proud of this group. They just kept pushing and grinding until they reached their ultimate goal. The team executed both physically and emotionally exactly how we had planned and prepared. They deserve this win and will celebrate it for some time to come.
As I said on the broadcast, after this very difficult year for everyone, our athletic department could really use a boost and have a reason to celebrate. We are so happy to be able to bring this back to them and celebrate this with everyone in Nebraska Athletics and Husker fans around the globe. GO BIG RED!!!!!"
https://twitter.com/NEBowling/status/1381047981697200129?s=20