Nebraska College Preparatory Academy expands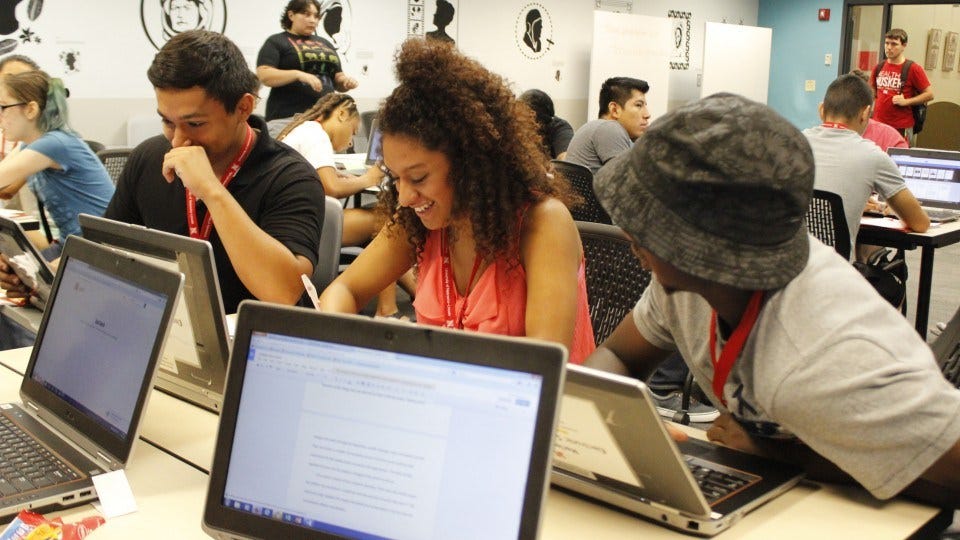 Posted by: Marlenia Thornton
mthornton@klkntv.com
The Nebraska College Preparatory Academy is expanding.
It helps talented low income, first generation high school students.
The academy is already offered at Omaha North and Grand Island Senior High, but now will be at Omaha South and Winnebago School.
Native American students are the least represented minority group at the University of Nebraska–Lincoln.
Sky Morgan is the president of UNITE.
It's a student group for Native Americans.
She thinks the program's growth will assist in eliminating barriers.
"I think it will be a tremendous help because you'll have there someone dedicated to getting you to college," UNITE President Sky Morgan said.
The program chooses students in 8th grade.
It does things like help teens take advanced classes and summer school.
If participants successfully complete the academy, they're given full–ride scholarships to UNL.
"The kids are already working really, really hard and for us it's just taking maybe societal or institutional barrier and trying to make college more attainable," UNL Office of Admissions Diversity and Community Outreach Manager Raymond Ramirez said.
Alejandro Diaz is a currently senior at UNL and a member of the program
He didn't know college was even an option before joining.
Diaz is happy more young people are getting this chance.
"They're going to be able to give more opportunities to other students to go and do great things that they never thought about and that's a wonderful thing," NCPA Student Alejandro Diaz said.
This is the 10th anniversary of the academy.
No word yet if more schools will be added to the program in the future.