Nebraska DHHS: Talking to your college-bound student about alcohol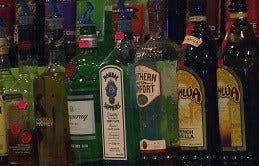 Courtesy of Nebraska Department of Health and Human Services:
Lincoln – As colleges and universities gear up for the fall 2019 semester, many young adults are entering environments where alcohol use among 18- to 20-year-olds often escalates dramatically.
According to the Substance Abuse and Mental Health Services Administration (SAMHSA), new students appear most likely to initiate or increase alcohol use during their first six weeks of college, as they adjust to new social and academic expectations. Overall, SAMHSA notes, full-time, first-year students tend to drink more than their peers who do not attend college – and suffer significantly more alcohol-related consequences.
"Young adults still need and value their parents' guidance as they make decisions about their future," said Sheri Dawson, director of the Division of Behavioral Health at the Nebraska Department of Health and Human Services. "One of these decisions will be about alcohol use at college. Research suggests that teens whose parents talked with them about alcohol avoidance before they begin their first year of college are more likely to not use alcohol or to limit its use—and thus experience fewer alcohol-related consequences."
Wondering how to start the discussion? A few tips:
In talking with your young adult about alcohol, look for opportunities to raise the topic naturally. Discussions about majors and course selection can lead to a conversation about the ways in which alcohol use can disrupt academic success and career options.
Housing selection can generate a discussion about whether substance-free residence halls are an option. Discuss ways to handle situations where alcohol use by other students might create a problem, such as interrupted study time or unwanted sexual advances.
As you tour the campus area, note how many alcohol outlets are in the community. Emphasize that no matter where alcohol is available, underage drinking represents a risk and a choice that has consequences. Inquire about alcohol-free spaces and sober tailgates at the school.
Discuss reasons not to drink. Explain the risks of alcohol, and appeal to your teen's self-respect. If you have a family history of alcoholism or drinking problems, be honest. Explain that your teen might be more vulnerable to developing a drinking problem.
Plan ways to handle peer pressure. Brainstorm with your teen about how to respond to offers of alcohol. It might be as simple as saying, "No thanks" or "Do you have any pop?"
Be prepared for questions. Your teen might ask if you drank alcohol when you were underage. If you chose to drink, share an example of a negative consequence of your drinking.
SAMHSA offers some sobering statistics on annual alcohol use consequences among college students:
About 25 percent of students report academic consequences of drinking, including missing class, falling behind, doing poorly on exams or papers and receiving lower grades overall.
3,360,000 students drive under the influence of alcohol.
1,569 students die from alcohol-related injuries, including motor vehicle crashes; 599,000 students are injured.
19 percent of college students meet the criteria for alcohol abuse or dependence.
696,000 students are assaulted by another student who has been drinking.
97,000 students are victims of alcohol-related sexual assault or date rape.
400,000 students have unprotected sex.
100,000+ students report having been too intoxicated to know if they consented to having sex.
However, the message appears to be sinking in. According to the most recent student data available from the Nebraska Young Adult Alcohol Opinion Survey (NYAAOS), which measures substance use in young adults, full-time students aged 19 to 20 and 21 to 22 reported lower rates of past-month binge drinking in 2016 compared to 2013. This is particularly true of 19- to 20-year-old full-time college students, who saw a drop in binge drinking from 42% in 2013 to 22.3% in 2016. In that same period, binge drinking among 21- to 22-year-old full-time students dropped from 53.5% in 2013 to 51.3% in 2016.
Past-month alcohol use among full-time 19- to 20-year-old college students dropped from 52.5% in 2013 to 42.7% in 2016, and dropped among full-time 21- to 22-year-old college students from 82.1% in 2013 to 74.4% in 2016.
Nebraska DHHS Division of Behavioral Health is working under the SAMHSA Strategic Prevention Framework-Partnerships for Success (SPF-PFS) grant which aims at reducing underage drinking and binge drinking through creating community partnerships across the state and addressing youth alcohol use. Many of the activities include youth alcohol use awareness and youth education. Parents can play an integral role in strengthening these efforts and continue to help Nebraska see a downward trend in youth alcohol use and abuse.
"Issues surrounding underage drinking and binge drinking may look different from one community to the next," said Lindsey Hanlon, network and prevention manager for the Division of Behavioral Health. "Our coalitions across the state do an outstanding job in utilizing the data they have to most effectively plan and implement prevention activities whether that is awareness campaigns, education materials, policy work, or environmental changes. Parents can play an integral role in reinforcing that message and those core values to their children."