Nebraska education officials, teachers union call for mask mandate
State education officials on Monday called for a statewide mask mandate.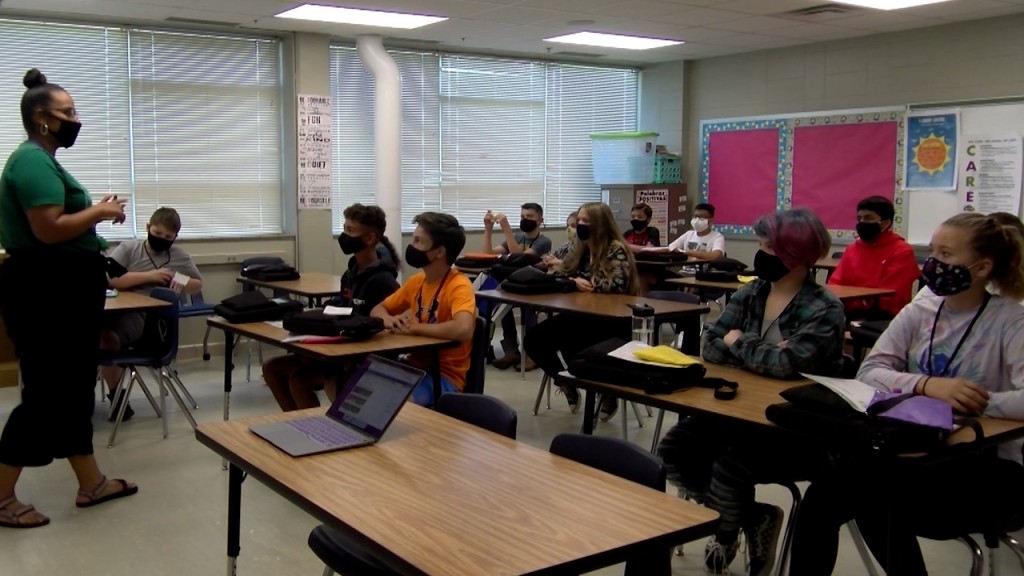 LINCOLN, Neb. (KLKN) – State education officials on Monday called for a statewide mask mandate.
The Nebraska State Board of Education said it recommends a mandate to "ensure the safety of all students, staff, and community members."
The organization also passed two board resolutions, with one asking Nebraska communities to take steps to prevent the spread of COVID-19 such as wearing face coverings and staying home when possible.
The second resolution praised healthcare workers for their work during the pandemic.
The state board's followed a letter from the Nebraska State Education Association, the state teachers union, that also called on Gov. Pete Ricketts to strengthen directed health measures, including adding a mask mandate.
The NSEA also called for a 10-person limit for indoor and outdoor gatherings, a temporary closure of bars and indoor dining and the suspension of all youth and high school sports and extracurricular activities until January.
NSEA President Jenni Benson said the union will file a petition requesting the State Board of Education declare protocols recommended by the Centers for Disease Control (CDC) and the University of Nebraska Medical Center (UNMC) be adopted as the specific safety criteria under which schools will operate and remain open.
"To keep our schools open and operating safely, the State Board needs to set these basic standards that every school district must uphold for the health and safety of students and staff," Benson said in a statement.
According to an NSEA survey, 92% of the state's public school educators who responded to the survey supported mask wearing for teachers and students.
The survey also showed that statewide nearly one in four teachers plan to leave the profession by the end of the school year, according to the NSEA. In Lincoln and Omaha, the number was one in three.