Nebraska educators take action against assault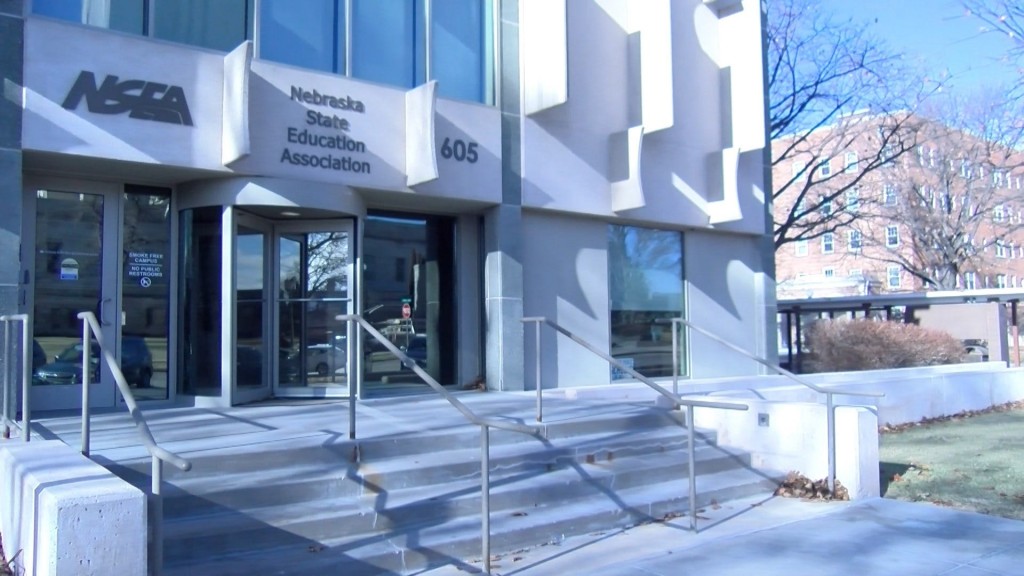 The Nebraska State Education Association (NSEA) WAS RALLYING SUPPORT FOR A NEW BILL (LB147) on thursday; ONE THAT WILL ALLOW TEACHERS TO PHYSICALLY INTERVENE IF A STUDENT BECOMES A DANGER TO OTHERS OR THEMSELVES.
"I think the great majority of educators don't want to intervene," said NSEA member Carrie Brison. "But we want to have the ability to come to a co-workers aid or to a students aid, should the need arise".
This bill has been gaining steam after a 2019 survey detailed Nebraska educator's experience with violence between students, and several incidences of student's assaulting teachers. Many described being stabbed, punched, bit, spit on, and much more. One educator believes she miscarried her child because a student consistently punched her in the stomach while pregnant.
Physical intervention does not necessarily mean restraint, but it can be used as a last resort to diffuse a situation.
At the meeting, Tricia Rohde, NSEA member and 20-year teacher, shared her experience of assault, which happened while her fellow professionals were forced to standby since they were not "restraint trained".
"The student turned towards me, and without warning started punching me about the head and face. I remember with crystal clarity the look on the students face and the fear i had of what the student would do next… what may have been only five to 10 minutes felt like hours for someone to arrive".
However, there is still a strong dissent to this bill. Members from the ACLU, ARC, Voices for Children, and the Council of School Administrators have publicly opposed the bill.
Juliet Summers, a representative from Voices for Children, commented "THIS BILL WOULD MOVE NEBRASKA IN THE WRONG DIRECTION, PUTTING THE USE OF PHYSICAL CONTACT AND REMOVAL INTO STATUTE WHILE DECLINING THE OPPORTUNITY TO GIVE SCHOOLS ANY RESOURCES THAT WILL ACTUALLY HELP STRUGGLING STUDENTS."
But, this is where both sides overlap. Providing the proper training on how to deal with students who act out violently would ultimately help lower the number of assaults happening on school grounds.
"We need more help, we need more resources, there should be mental health professionals in every school," said NSEA member Nikole Kasperbauer. "I don't want it to mean that these kids with these behaviors are the enemy, they're not. We want to help them. But, sometimes you don't know how you can".
The bill will be up for debate in the legislator on Monday, Jan. 13th.