Nebraska falls to Arkansas in regional final
The Huskers season came to an end as the No. 1 Razorbacks came back to win the regional final 6-2.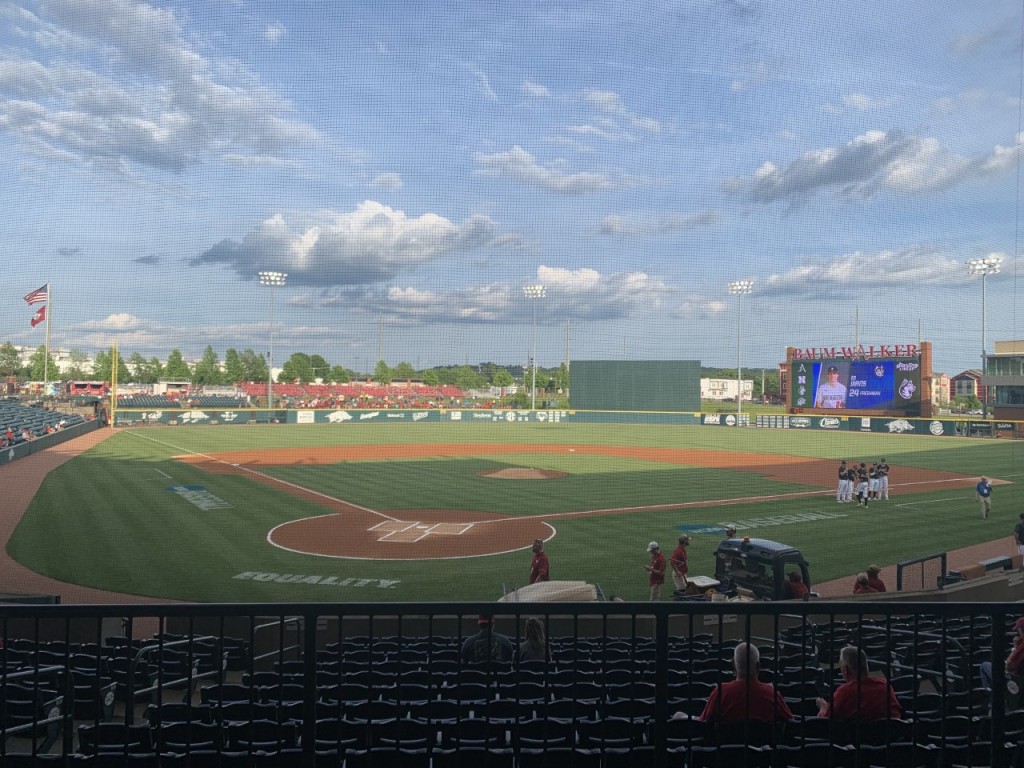 FAYETTEVILLE, AR (KLKN) – Nebraska baseball's season came to an end Monday night after No. 1 Arkansas came back to beat the Huskers 6-2 in the Fayetteville regional final.
Cade Povich had one of the best outings in his career coming off a rocky start against Northeastern in Friday's regional game. Through 4.1 innings, Povich gave up only four hits and one earned run while fanning six Razorbacks. He was relieved by Lincoln High grad Cam Wynne who struck out two himself through an inning.
And for the second straight night, Nebraska struck first off a solo home run. This time it was off the bat of Luke Roskam in the top of the second. He took Arkansas' Jaxon Wiggins to deep right field making it 1-0 Big Red. Then in the next inning, Jaxon Hallmark hit a sacrifice ground ball to score Mojo Hagge to give Nebraska a two-run lead.
It took Arkansas until the fifth inning to get on the board. Povich gave up a solo shot in the fifth, and the following inning, Wynne also fell victim to a Razorback long ball that tied the game at two-a-piece in the sixth inning.
However, it was the eighth inning that Arkansas took the game and ran with it. Jake Bunz came inherited runners on first and second with two outs. After walking a batter to load the bases, Bunz threw a wild pitch that allowed the Razorbacks to take the 3-2 lead. Then, Bunz gave up a three-run home run, and Arkansas took a big 6-2 lead over Nebraska.
Arkansas moves on to the super regional round that starts on Friday.
2021 NCAA Fayetteville Regional
All-Tournament Team
MVP – Kevin Kopps, Arkansas
C – Griffin Everitt, Nebraska
1B – Luke Roskam, Nebraska
2b – Robert Moore, Arkansas
SS – Jalen Battles, Arkansas
3B – Brice Matthews, Nebraska
OF – Matt Goodheart, Arkansas
OF – Christian Franklin, Arkansas
OF – Joe Aker, Nebraska
DH – Charlie Welch, Arkansas
SP – Ryan Fischer,  NJIT
SP – Patrick Wicklander, Arkansas
RP – Kevin Kopps, Arkansas
RP – Spencer Schwellenbach, Nebraska