Nebraska kicks off new session with abortion, tax proposals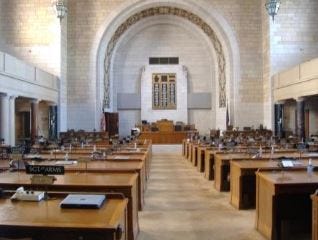 LINCOLN, Neb. (AP) – Nebraska lawmakers kicked off their 2020 session Wednesday with more than 120 new proposals, including a constitutional amendment to abolish the state income tax and a ban on a common second-trimester abortion procedure.
The new, 60-day session begins with an expected focus on property taxes, but senators quickly signaled that it's likely to veer into contentious social issues as well.
The first proposals slated for debate include a tax exemption for military retirees and a bill that would allow teachers to physically restrain violent students in classrooms.
Gov. Pete Ricketts is expected to deliver his annual State of the State message to lawmakers on Jan. 15.