Nebraska leaders respond to President's Supreme Court nomination
Nebraska senators and representatives share their approval of Trump's nomination to fill Ruth Bader Ginsburg's Supreme Court seat.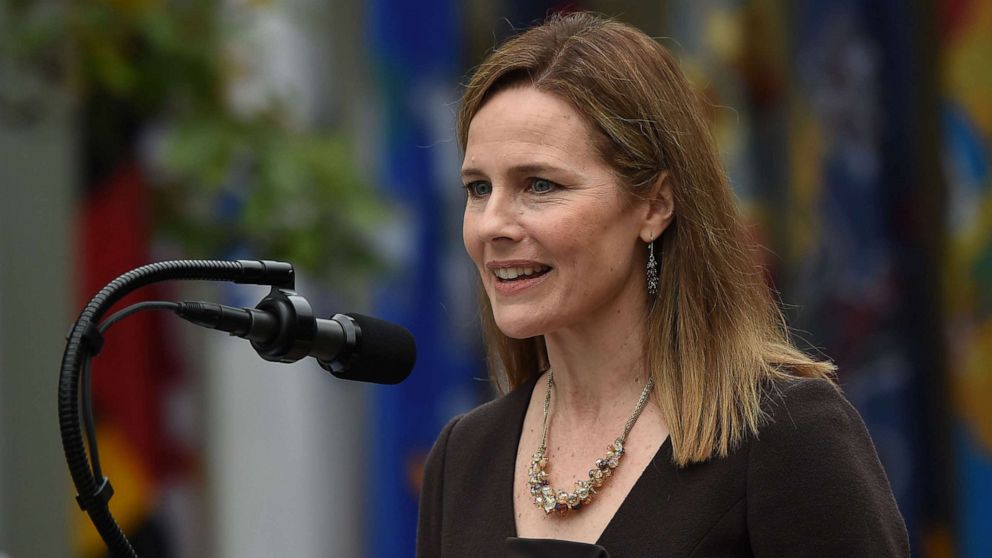 Following President Trump's nomination announcement Saturday afternoon, Nebraska leaders are responding and expressing their approval of Trump's pick.
The President chose 48-year-old Amy Coney Barrett of the 7th U.S. Circuit Court of Appeals to fill the late Justice Ruth Bader Ginsburg's seat. Ginsburg died on September 18 from complications from pancreatic cancer.
Sasse's statement came directly following the nomination Saturday afternoon.
"Judge Barrett is a brilliant legal thinker and will be an excellent Supreme Court Justice. Despite her unsurpassed character, reputation, and intellect, this confirmation process will be nasty. Why? Because too many on the left (and sadly some on the right as well) want judges who will substitute their own will for the law. Judge Barrett is not that kind of judge. She believes her duty isn't to arbitrarily slop applesauce on stone tablets and declare new laws — her duty is to cloak her personal views under a black robe and to faithfully uphold the Constitution. That makes her a problem to rabid partisans, and an ally to the rule of law."
On her official website, Fischer also shared her approval of Trump's choice.
"I am encouraged that President Trump has announced Judge Amy Coney Barrett as his nominee to serve as the next Justice on the Supreme Court. As a young mother on the 7th circuit court with a history clerking for Justice Scalia, she is a brilliant choice. In the coming days, I look forward to meeting with Judge Barrett in person and reviewing her record carefully."
Late Saturday evening, U.S. Representative Jeff Fortenberry also released a lengthy statement regarding Barrett.
"One of the more consequential decisions a President makes is nominating judges to our federal judicial system.  Today, the President made an outstanding choice in nominating Judge Amy Coney Barrett to replace the late Ruth Bader Ginsburg on our nation's highest court," Fortenberry said.
"Judge Barrett has built a distinguished record as a law clerk, professor, and judge.  Throughout her career, she has blended an extremely keen legal intellect with humility and integrity," Fortenberry added.
"The Supreme Court must always wrestle with a number of contentious legal issues.  I am confident that Judge Barrett will interpret these matters fairly, appropriately, and in accordance with the Constitution.  Her strong reputation as a first-rate legal scholar makes her an excellent choice for this position.  I urge the Senate to quickly confirm Judge Barrett," Fortenberry said.