Nebraska paramedic shares experience of working in NYC COVID-19 hot zones
He says they deployed to NYC to help out with the over stressed system.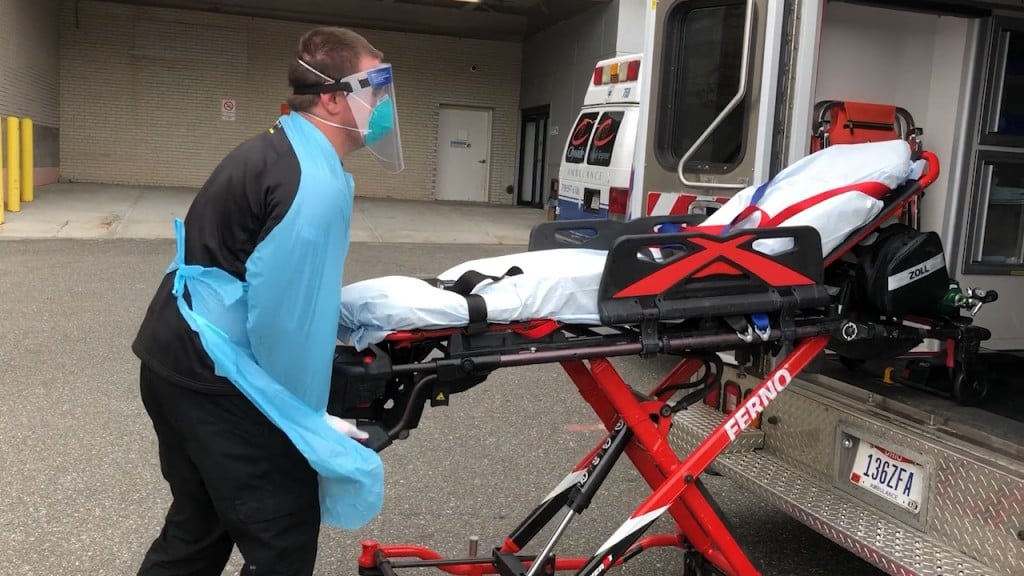 All day, emergency crews come and go from an undisclosed New York City parking lot. Healthcare workers from across the country, transporting coronavirus patients to medical facilities that still have the space to take them.
Among them, is a group of EMT's from Midwest Medical Transports. Ethan Studebaker is one of the members from Waverly, Nebraska.
"COVID patients all day, every day. The system is overloaded, we're helping them out trying to get patients moved around where they need to go," said Ethan Studebaker, a Midwest Medical paramedic.
Accompanying the 41 ambulances and 110 personnel from Midwest Medical are around another 250 other ambulances from other agencies from across the nation, each carrying up to five paramedics and EMTs.
Everyone is suited up to tackle the virus. Ethan, sharing his work station on camera.
"Alright so this is our truck here. We've got a lot of different equipment. Cabinets are normal. We've got our face shields here…we've got our n95's ready to roll," said Studebaker.
Each crew has their hands full from 12 to 16 hours a day.
"This is new to all of us in the system because I think the viral pandemic is something we haven't done before, haven't seen before and hopefully never see again," said Studebaker.
One of the biggest challenges is making sure they are properly protected while in one of the pandemic's largest hot zones.
"Anywhere from 3 to 7 patients. It takes a little bit longer than it would typically take us, having to put on our gowns and PPE on," said Studebaker.
As they work through the remaining days of a 2-week deployment, Studebaker says a sense of community and desire to help those in need keeps them going.
"Several patients that came down with COVID, or had the virus, they were scared for their lives and being able to take them home and then getting to see their family members…you know, because they're isolated in the hospitals, they aren't really able to see their family members or have them come visit," said Studebaker.