Nebraska pharmacies see high demand as they open vaccinations to all adults
A busy day for many pharmacies in Nebraska as thousands of people were eager to sign up for a COVID vaccine.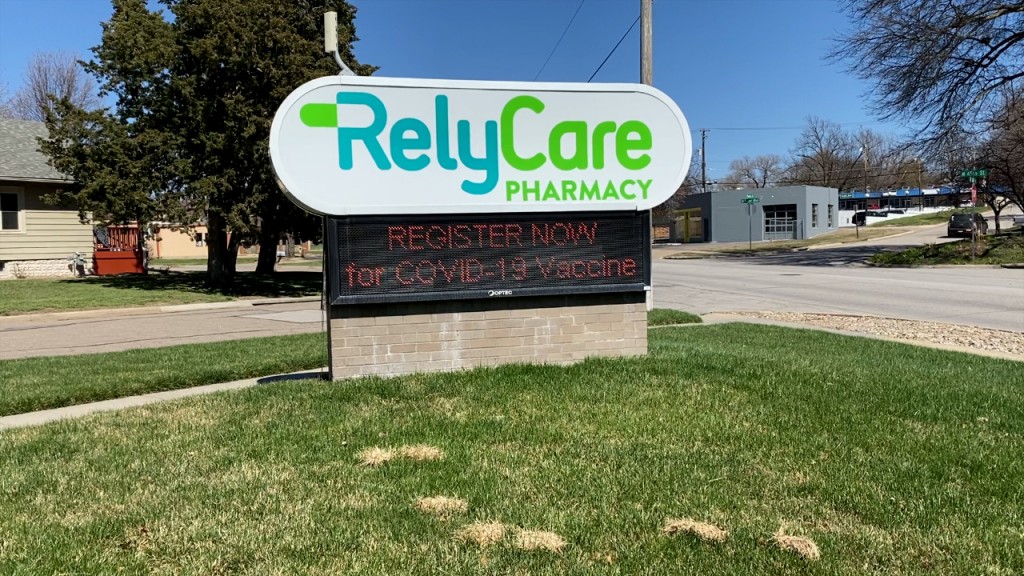 LINCOLN, Neb. (KLKN) —Thousands of Nebraskans were eager to get vaccinated after the state announced pharmacies that are apart of the federal retail program, could now vaccinate anyone over the age of 18.
A moment so many have been waiting for, pharmacies like RelyCare in Lincoln, saw their wait-lists jump from almost 7,000 to 15,000 in just a matter of days.
"We expected that, we knew that this new guideline, new directive was going to happen. We just didn't know when, so it was a bit of a surprise to us but we were fully prepared and ready to go," Dr. Monty Scheel with RelyCare said.
Spots are filled for the next two weeks as they await another shipment of vaccines. Nebraskans who were able to get a spot, are more than grateful but offer a warning for those still searching.
"While there's a lot of information out about it, you don't know where. You don't know exactly what's right, and you don't know where to go. If you're just waiting for a call from the state or the local health department's, I think you're going to probably be waiting for a while," Jon Miller, who successfully scheduled vaccine appointment with HyVee, said.
Miller and many others say the best bet is to visit the website of the pharmacies directly. There, they are going through their wait list as quick as they can to get everyone who wants a shot, vaccinated.
"They could pick the date. They can pick the time, whatever works well for them. Just get on that list, and we'll take care of it from there," Dr. Scheel said.
Joining the wait-list at RelyCare is easy, all you have to do is visit their website. Dr. Scheel said this is your best bet at getting the vaccine due to the already high volume of phone calls they are receiving.