Nebraska Representatives vote 'No' on impeachment articles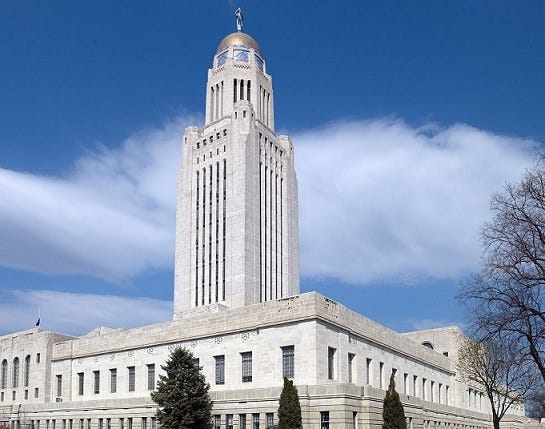 Wednesday's historic impeachment proceedings ended in a vote making President Trump the third president in U.S. history to be impeached. The House majority voted on two articles, abuse of power and obstruction of Congress, approving both.
Nebraska's House Representatives, all Republicans, speaking out and all voting "No" to both impeachment articles.
In a press release, Jeff Fortenberry, representing the 1st Congressional District of Nebraska, following the votes says "I have been concerned since the beginning that this impeachment process has been driven by a predetermined verdict of guilty. It's unfair. Now, any future president, Democrat or Republican, will have to worry that impeachment will be used as a blunt force political instrument." (Full statement- Rep. Jeff Fortenberry) Fortenberry also gave a speech to the House floor.
2nd Congressional District Representative Don Bacon spoke to the House floor Wednesday saying "Today's vote sets a new precedent for America. In the years to come, the House Majority could use impeachment as a tactic to reverse an election and remove a president simply based on partisanship. Our founders feared this, and I strongly oppose this impeachment. I want my statement to be in the record for the end of time to show I was on the side of the Constitution… that I opposed the majority taking down a duly elected president who committed no crime… and that I defended the truth." (Full statement- Rep. Don Bacon)
Adrian Smith, the 3rd Congressional District Representative also speaking to the House floor in a brief statement saying "I rise today to speak out against this attempt to remove the duly-elected President of the United States. There is perhaps nothing more seriously established in our Constitution than the impeachment of a President – only twice has it happened in our nation's 243-year history. Yet today, for political purposes, the House majority is trying to remove President Trump from office based on hearsay and conjecture." (Full statement- Rep. Adrian Smith)
Following the impeachment votes, Nebraska Senator Deb Fischer (R) showed her support for President Trump by tweeting her full statement. "This process was unfair, secretive and highly partisan." The tweet then being retweeted by President Trump.
Senator Ben Sasse (R) has yet to release any statement following Wednesday's impeachment.
Governor Pete Ricketts also tweeted following the Presidents Impeachment. (Full statement-
Gov. Pete Ricketts
)