Nebraska Senator Deb Fischer talks gun law reform, background checks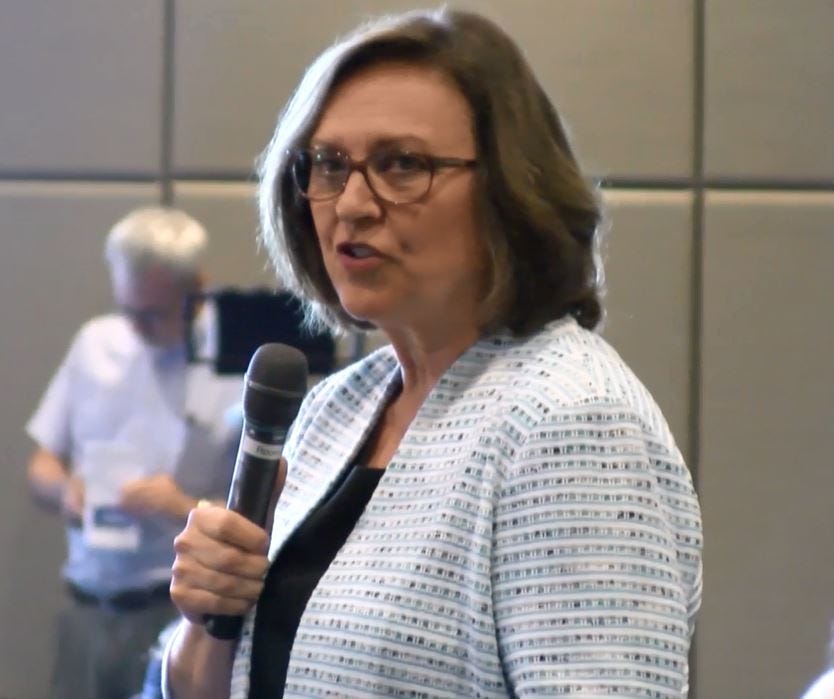 U.S. Senator Deb Fischer (R – Nebraska) was in Lincoln today, she talked with Channel 8 News about the national push for gun law reform in the wake of two more horrific mass shootings.
The mass shootings in El Paso and Dayton have brought a new wave of attention to a gun control bill that was passed by the house of representatives more than five months ago.
On Thursday, House speaker Nancy Pelosi and more than 200 mayors asked President Trump to use his constitutional powers to call the senate back into session immediately to address gun violence in America.
Senator Deb Fischer says that she would be open to the idea.
"I would be happy to go back work on this, the president happened to call me yesterday on a couple of other issues, and at the end of the call, he told me that he is working on different proposals so that is good to hear, but we need to make sure that we work together, and that we come up with something that is going to be effective," said Fischer.
On Friday, President Trump said guns should not be placed in the hands of mentally ill or deranged people, who could be a threat to society.
Senator Fischer agrees, and says she's open to taking another look at background checks.
"We know that there are disturbed people out there, we know there are hateful people out there, that needs to be addressed," Fischer said.
In a joint statement, Democrats Chuck Schumer and Nancy Pelosi said they told President Trump that the best way to address gun violence is for the senate to take up and pass a bill that has already made it's way through the house of representatives.
The bill would allow only person to person gun sales if a background check can be conducted.
This would close gun sale loop holes such as gun shows, buying over the internet, or from private dealers, all kinds that are currently completed without background checks.
The bill attempts to keep guns away from people with a violent or criminal history, or even mental health problems.
"Hate speech is not acceptable, talking about white supremacy is not acceptable, being anti–Jewish is not acceptable. When you have people, I think you see this especially on social media, some of the comments that are made, this has to stop," said Fischer.
The gunmen in both the El Paso and Dayton shootings used an assault style rifle that was purchased legally.
A new poll conducted by Politico, found that nearly three out of four people support stricter gun laws, including a ban on military style weapons, which was supported by 55 percent of Republicans.
That poll can be found here: www.politico.com/story/2019/08/07/poll-most-voters-support-assault-weapons-ban-1452586
Despite the polling numbers, Senator Fischer does not agree with any proposal that would ban assault rifles in America.
"I think we need to be very careful when we talk about banning anything. I think what's important is to come together and try to work on some solutions that are going to work," said Fischer.