Nebraska Senator weighs in on President Trump's meeting with Russia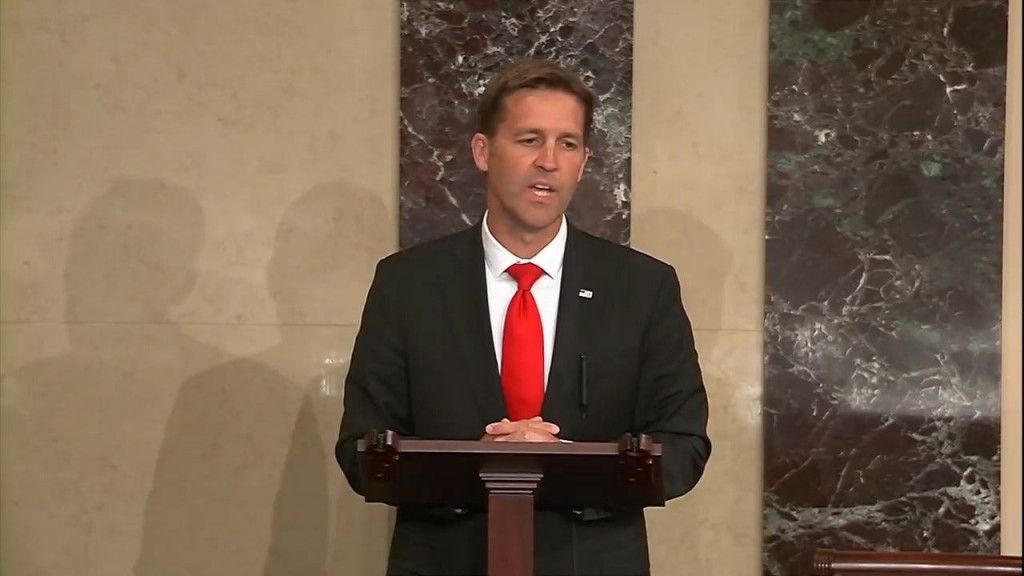 Posted By: BriAna Campbell
bcampbell@klkntv.com
President Trump is sparking controversy following his high stakes meeting with Russian President Vladimir Putin.

Among those criticizing the summit – Nebraska's U.S. Senator Ben Sasse, saying the meeting between Trump and Putin shows the U.S. is "weak".
Senator Sasse was one of many politicians from both sides of the aisle that have criticized the president for not condemning Russia's apparent interference in the 2016 election.
Now, they're outraged at the president's lack of strength next to Putin during Monday's meeting.
"Everyone in this body should be disgusted by what happened in Helsinki today," said Senator Ben Sasse, addressing the Senate floor on Monday.
President Trump angering many after comments during a news conference following his meeting with Russian President Vladimir Putin in Helsinki.
The inevitable question of election meddling coming from a member of the Associated Press:
"President Putin denied having anything to do with the election interference in 2016. Every U.S. Intelligence agency has concluded that Russia did./who do you believe?"
"My people came to me, Dan Coats came to me and some others and said they think it's Russia.I have president Putin, he just said it's not Russia. I will say this. I don't see any reason why it would be. So I have great confidence in my intelligence people, but I will tell you that president Putin was extremely strong and powerful in his denial today," replied Trump, shocking many.

Back at home, members of Congress speaking out against the president's lack of allegiance to America.

"We did not negotiate from a position of strength. We acted from a position of weakness. As a result, one of the world's despots walked away today from Helsinki with a win," said Senator Sasse.

Sasse once again condemning President Putin and the outcome of the meeting.

"Make no mistake, Putin has a reason. Putin wants to weaken the United States government."

President Trump's attitude toward his own country shocking and upsetting many during the press conference on Monday.
He also took shots at the Mueller investigation, blaming it for the strained relations between the U.S. and Russia.
"The probe is a disaster for our country, I think it's kept us apart, it's kept us separated. There was no collusion, at all, everybody knows it," said Trump.
After what ended up being a controversial visit to Europe, Trump's actions leave many wondering where America stands with its allies.

Focus will now turn back to things at home, with the Mueller team recently indicting 12 Russians for hacking the 2016 election – something President Trump never criticized Putin for in the public eye.
You can view Senator Sasse's full statement here.