Nebraska State Patrol chases down hogs after accident near Grand Island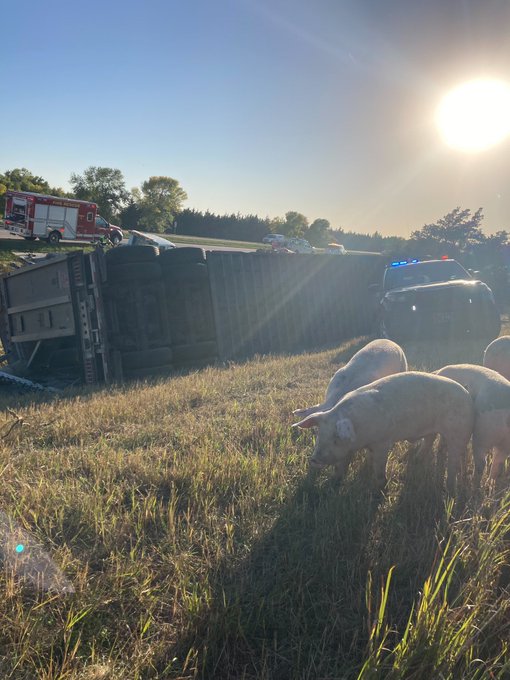 LINCOLN, Neb. (KLKN) – Wednesday evening, the Nebraska State Patrol responded to an accident near Grand Island.
A livestock trailer transporting hogs overturned on Interstate 80 around 5 p.m. The driver of the semi was treated at the scene for minor injuries.
A few hogs died in the crash. There was a "big team effort" to corral the surviving hogs off the interstate, according to the patrol.