Nebraska State Patrol conducts alcohol inspections in four counties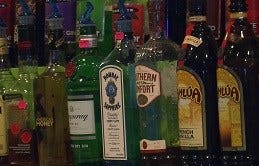 The Nebraska State Patrol says they have conducted alcohol inspection in four northeast Nebraska counties, during the week of August 26th through September 1st.
Officials say, NSP reported that 23 businesses were inspected in Stanton, Madison, Burt and Cuming Counties.
In total, of all the businesses inspected, one sold alcohol to a minor for non-compliance rate of around 4 percent.
The business listed in the report, that sold alcohol to a minor was: Shell Creek Market in Newman Grove.
NSP says, they conduct these inspections to keep alcohol out of the hands of minors.
Businesses that fail the inspections are referred to the Liquor Control Commission.
Clerks who sell alcohol to a minor are cited for procuring alcohol to a minor.
The operation was funded by a grant from the Health Communities Initiative through the Elkhorn Valley Public Health Department.