Nebraska stays undefeated at home, grabs 53-50 win over Rutgers
The Huskers and Scarlet Knights had a defensive battle all afternoon.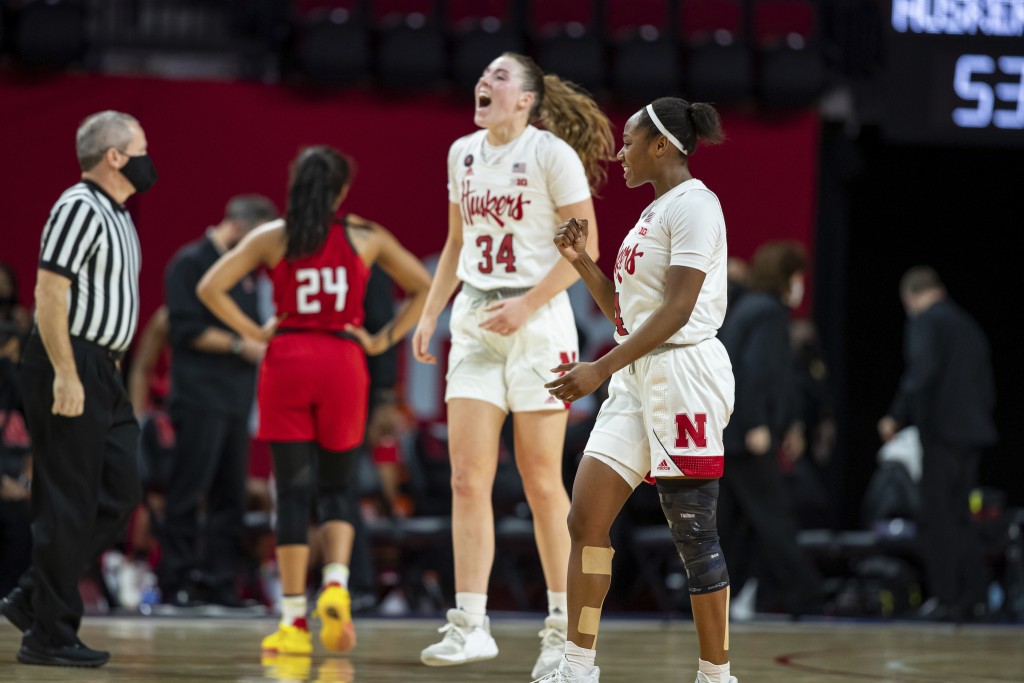 LINCOLN, Neb. (KLKN/NEBRASKA ATHLETICS) – Nebraska (5-3, 3-2 Big Ten) faced off against Rutgers (5-3, 1-3) on Sunday at Pinnacle Bank Arena. The Huskers defeated the Scarlet Knights 53-50.
The Huskers defense put on a strong performance. Rutgers came to Lincoln averaging over 80 points per game. Nebraska held Rutgers to just 23 points in the first half and 29 points through the first 26 minutes.
Nebraska led by one point at the half. A three-point play by Sam Haiby, back-to-back three-pointers from Ashley Scoggin and a three from Whitney Brown helped the Huskers go on a 12-2 run with four minutes left in the game. Rutgers battled back taking a 44-40 lead later in the fourth, but the Huskers pulled through and went on a 9-0 run.
Sam Haiby scored a team-high 16 points and added five rebounds and five assists. Isabelle Bourne finished with a double-double for a second straight time. She put up 11 points and a career high 12 rebounds.
The Huskers travel to Ann Arbor on Thursday to take on Michigan. Tip-off is set for 7 p.m. CST.