Nebraska trooper finishes delivery after pulling over DoorDash driver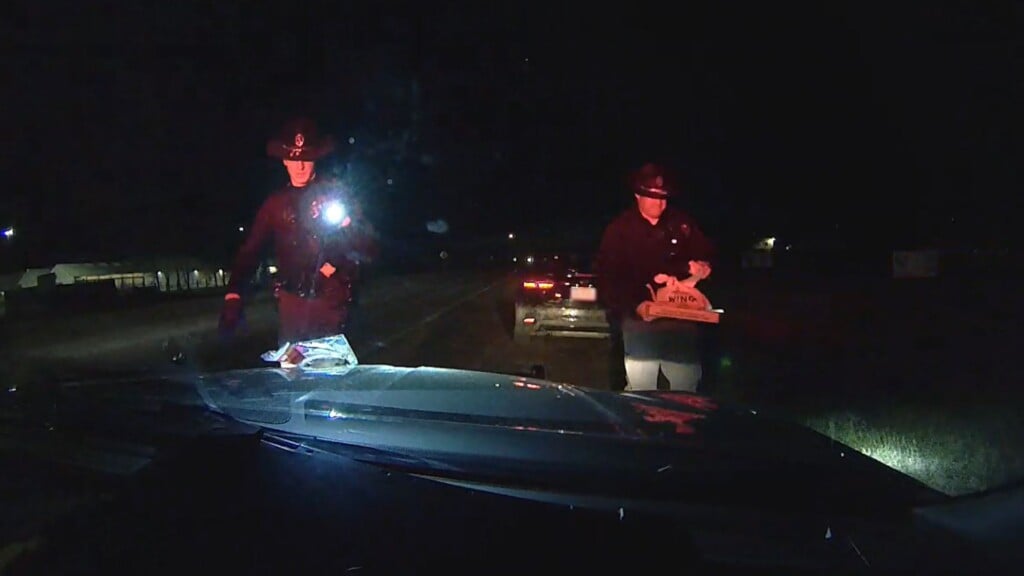 LINCOLN, Neb. (KLKN) – Some folks in Gering were waiting for their DoorDash delivery when a Nebraska state trooper knocked at their door.
But they were not in trouble.
Instead, a trooper had stepped in to finish the delivery after he and another trooper pulled over the DoorDash driver near Scottsbluff for having a revoked license.
In a Twitter post Thursday, the patrol said the trooper "took service to a new level."
One of the recipients of the delivery left a note for the trooper, writing, "You're truly an amazing person and I appreciate your service so much."
While Trooper Sporer handled the processing of the driver, Trooper Dusatko finished the two deliveries, leading to this awesome note from one of the recipients.

All in a day's service to the people of Nebraska. #PatrolTheGoodLife pic.twitter.com/Ai7dsgbKFO

— Nebraska State Patrol (@NEStatePatrol) March 23, 2023