Nebraska wrestling pays emotional tribute to Christian Miller
Christian Miller died in a car crash in November. On Sunday, the team honored Miller with a video tribute and custom made shoes.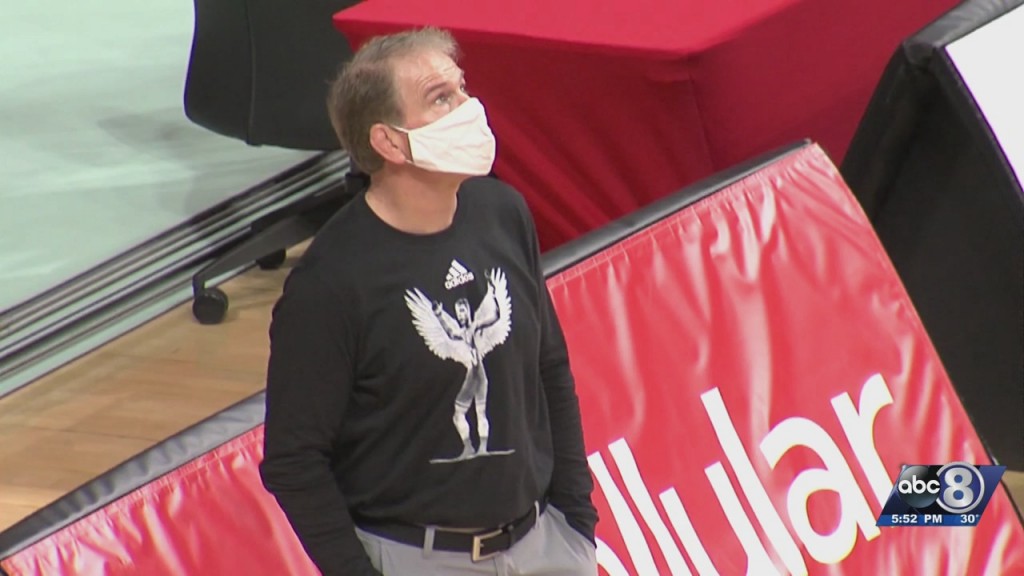 LINCOLN, Neb. (KLKN) – It's been nearly three months since Husker wrestler Christian Miller died in a car crash. On Sunday, Miller's teammates and coaches honored him with a video tribute and custom shoes in his memory.
The program reached out to artist Chris Eckley in the fall, tasking him to design the shoes.
"You want to get it done right, you know," Eckley said. "For his teammates, friends and his family.  It was a tremendous honor that I was asked to do it."
Eckley created 16 shoes from his office in Elkhorn. On one side of the shoe, a portrait of Miller, hands raised high and angel wings gracing his shoulders. The other side, "Forever a Husker" written in white. The front, the words "Christian Miller" in gold lettering.
Each shoe took nearly 10 hours to make. Eckley was in attendance for the Huskers' match against Wisconsin.
"Definitely tears in my eyes," Eckley said. "Actually seeing him out there and competing on the video screen and to look down and see his mom and sister, it was tough to watch."
Eckley never met Miller, but as a former Husker athlete, he knows the impact Miller left on the program.
"Going to school here, and being an athlete, you understand what it means to be a Nebraska athlete. Being asked to do something like this is a huge opportunity and huge responsibility."
This one's for Christian.#ToughTogether #GBR pic.twitter.com/liVhw9LA8Q

— Husker Wrestling (@HuskerWrestling) January 31, 2021