Nebraskan medical transport teams attend to the frontlines in New York City
On April 11th, a local medical transport company was directed to send 110 EMT's to New York City to help fight on the frontlines of covid–19.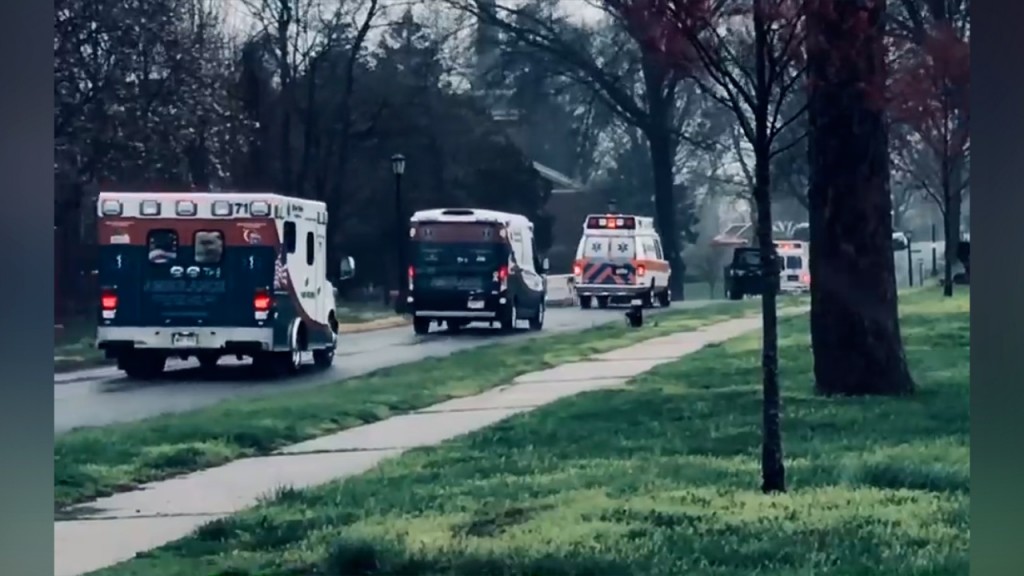 A convoy from Midwest Medical Transport, a local ambulance and EMT company partly stationed here in Nebraska, headed out across the country with orders to provide a different kind of relief.
"Every crew has at least a paramedic and at least 1 basic EMT provider," said Rick Sheehy, Senior Relationship Manager at Midwest Medical Transport
They normally provide service through natural disaster events, but they were called because the 911 systems have been overloaded with calls.
"Truly, we're seeing team work of all the services that have come together, basically to take care of the citizens of our nation," said Sheehy.
They moved onward to the epicenter of COVID–19 in the U.S.
"Beginning today, we have about 41 ambulances and a little over 110 personnel that are currently responding to COVID–19 patients in New York and New Jersey," said Sheehy.
They will remain on the east coast under a 14 day deployment in helping their medical professionals fight the spread of the pandemic, and in being mobile, they will be able to address wherever the help is needed most.
"Last week it may have been New York and New Jersey, the hot spot next week where AMR and FEMA says we need to put somebody, it might be Sioux Falls, South Dakota, and it might be Grand Island, Nebraska," said Sheehy.
The home front is Midwest Medical's first priority, and they only provided what they could spare for this deployment.