Nebraskans For Peace gather to commemorate Hiroshima and Nagasaki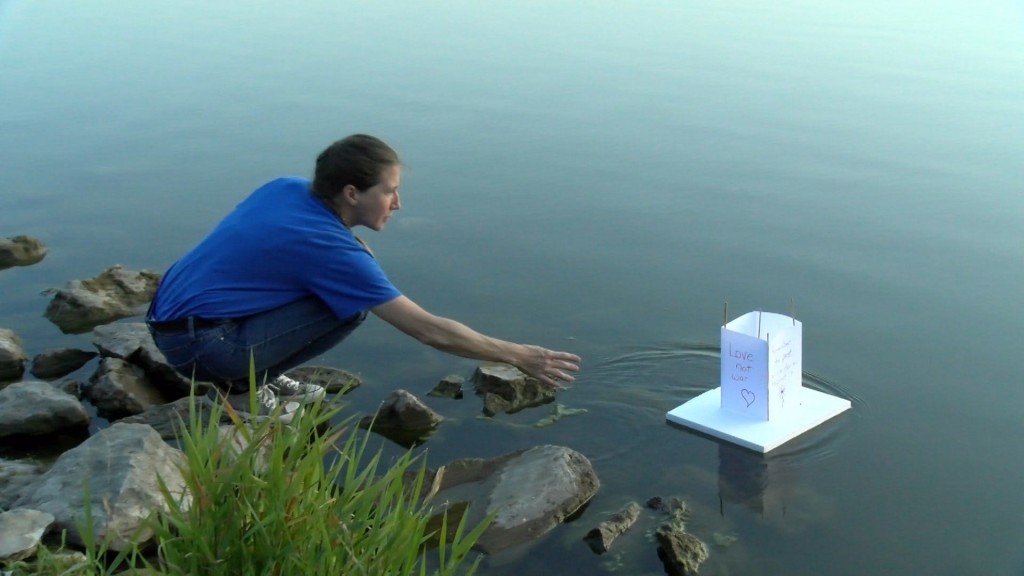 Today marked the 36th annual lantern float with the Nebraskans for peace commemorating the bombing of Hiroshima and Nagasaki in 1945.
"I'm a veteran of a war. I was in Vietnam and I know the effects that war has and we never solve an issue with war," Ron Tod-Mayer.
The Nebraskans for peace centered this years lantern lighting around the theme, back from the brink.
The campaign is meant to inspire countries to pull back from the brink of nuclear confrontation.
This year marks the 74th anniversary of Hiroshima and Nagasaki.
Veteran Ron Tod-Mayer says he is inspired by the number of people that show up to support but it will take much more to spark change.
"I wish we had more. Four or five times this many. I think that's what its going to take to change to change our mentality," Tod-Mayer said.
Those in attendance got to design their own lantern before setting it to sail in Holmes lake.
They also heard from multiple speakers and a performance by cellist Sophia Potter.