Nebraskans dealing with a lot of wind damage Saturday
Gusts across the region hit 80 mph overnight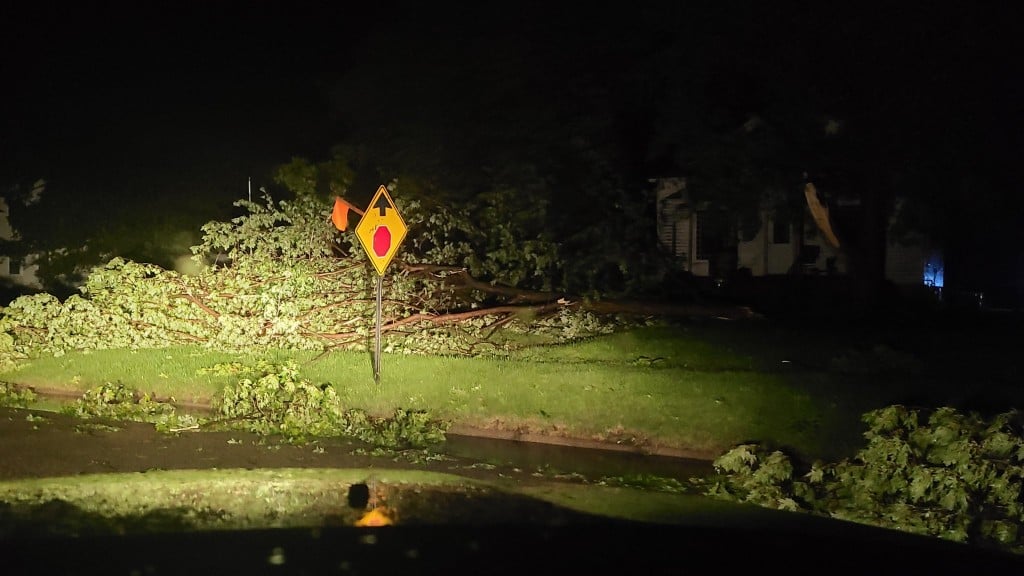 LINCOLN, Neb. (KLKN) – From trees to traffic signals, anything standing upright was hit hard by the wicked winds that swept across Nebraska overnight.
We're getting a first look at some crop damage. Here are some pictures from the Meadow Creek area courtesy of John G.
This traffic signal in Bellevue is now facing 90 degrees the wrong way, according to police there. The signal for northbound now faces westbound.
Check out these power lines down in Papillion, courtesy of Police Officer Brian Malone.
We are getting many reports of trees and branches down. Here's a picture from John G near Battle Creek. He said he has branches that came from up to 300 yards away and this tree snapped right in his own yard.
Watch this video as a viewer was watching the storm when the entire tree in front of her fell down. This was in Omaha near 144th and Blondo.
Check out this video from York around 11:15 last night when the storm was rolling in. Thanks to Mitchell Naiman for this video.
Trent Carstens shared this photo of a grain bin flattened west of Battle Creek.
Here is a photo from Norwood Park of a tree down. Thanks to Allen Vasquez for this one.
Submit Your Weather Photos