Nebraska's rural hospitals challenged with high hospitalizations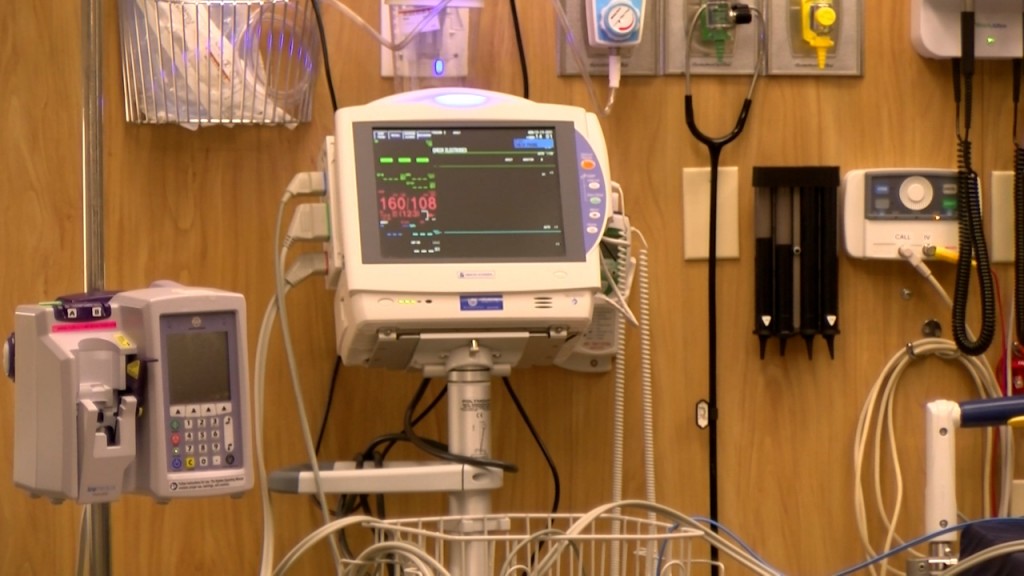 SEWARD, Neb. (KLKN) – Memorial Health Care Systems in Seward is feeling the effects many hospitals are facing right now due to high hospitalizations from COVID and other illnesses.
There have been times over the last year and a half that every bed was full at Memorial Hospital, but they were still able to maneuver and make sure every patient got the care they needed.
They say it has been a constant cycle of patients being transferred out and new patients coming in.
"This is definitely the next level. We have seen a lot more patients, sicker patients, just with general stuff, not even COVID. Just in general they need help," Kim Haskin, an RN at Memorial Hospital said. "People seem to be sicker with chronic things that haven't been taken care of over the years."
Like every health care system right now, they have seen a large increase in patients, specifically over the last three months.
Memorial Hospital has six ventilators in their facility, so their goal is to transfer a patient to a higher level of care, if need be.
The long hours and constant flow of patients are not only physically exhausting, but have taken a toll on some of this rural hospital's staff.
"We're all affected by it. For me, personally, I just got home from work and I'm tired," Haskin said. "You're exhausted just because you have been so busy or you know the people you're taking care of and their families because we're a small knit community and that's what's tough. You get personally attached sometimes."
Fortunately for Memorial Hospital, they have not seen the staffing shortages other hospitals are facing.
They say their nursing quota has stayed the same throughout the pandemic – a small team of heroes for the Seward and surrounding communities.
"It's amazing how we all pull together in a crisis situation and just keeping the engagement of staff and the support of the staff and taking care of each other," Judy Bors, Director of Nursing at Memorial Hospital.
If hospitalizations continue to stay at this elevated level, Memorial Health Care Systems says they have a plan in place to keep things moving forward.
"Do we need to pause surgeries, elective surgeries, or different things like that? At this point, it's not an issue, but again we have an Infection Planning Committee that we work hard to make sure we're looking not just at today or next week, but two months down the road," Bors said.