Nebrasketball stepping up competition this week, facing Georgia Tech and Creighton
Husker men's basketball has two big games this week, including this Friday's rivalry game against Creighton, before starting Big Ten play.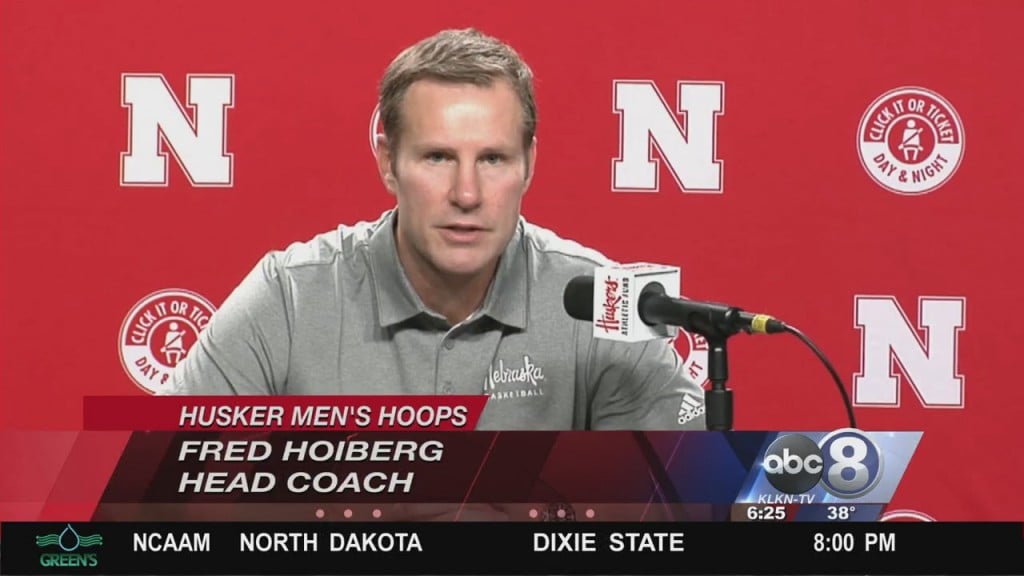 LINCOLN, Neb. (KLKN) – After Sunday's game against Florida A&M was cancelled, Nebraska has a tough week ahead of them taking Georgia Tech and Creighton.
The Husker face off against Georgia Tech tomorrow as part of the Big Ten/ACC Challenge. The Yellow Jackets are currently 1-2 but coming off a big win against #20 Kentucky on Sunday. Their biggest threat being 6'9 forward Moses Wright who scored 21 points against the Wildcats.
"Georgia Tech really dominated that game from start to finish," head coach Fred Hoiberg said referring to that last time his Huskers faced the Yellow Jackets. "We are going to have to come out hopefully get off to a good start and knock some shots down early and really stay on attack mode the entire 40 minutes."
And following Georgia Tech, The Huskers head to Omaha for a big rivalry match up against #8 Creighton. This games will be a test for this team heading into Big Ten play next Monday against Wisconsin.
"I think we are ready," Thorir Thorbjarnarson said. "I think the first four games have been a good test and challenge…and I think these two upcoming games are going to good for us heading into the conference."
The Huskers face Georgia Tech at home at 6:15 p.m. on ESPN 2 and play at Creighton on Friday at 6 p.m. on BTN.