Things To Do: Camp Catron Eugene Adventure Course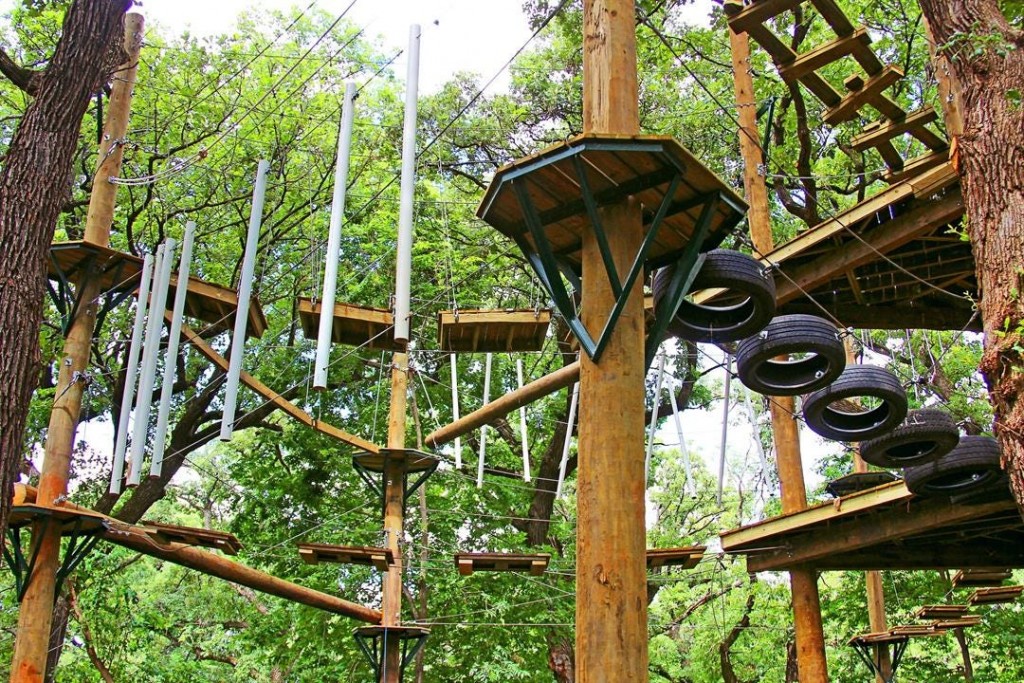 Nearly 40 feet in the air stands a new adventure course, ready to be explored.
The Eugene Adventure Course opened at Camp Catron in Nebraska City on Thursday, August 8.
Hooked on to a continuous belay system, participants can navigate two stories of obstacles, from climbing a rope wall, to crossing a hanging log, to balancing on a cable.
Camp Catron Director Rob Anderson says it's a unique addition to the area.
"I can't think of any other camp in the area that has anything like this," Anderson said.
The course has different levels of difficulty, and includes a free fall Quick Flight from the very top.
It's designed to test your limits and build your self-esteem, goals the Girl Scouts strive to accomplish.
"The Girl Scout Mission is to build girls of confidence and character who make the world a better place, and there's no better place to work on that courage and confidence and character than a place like this," Anderson said.
But it's not just the Girl Scouts who get to experience this adventure in the trees.
The course is open to the public, as well.
To try it out, you must reserve a spot online, with varying times to choose from.
To learn more and view pricing, visit https://www.girlscoutsnebraska.org/en/camps/eugenes-adventure-course.html