New brain imaging scan can test for Parkinson's Disease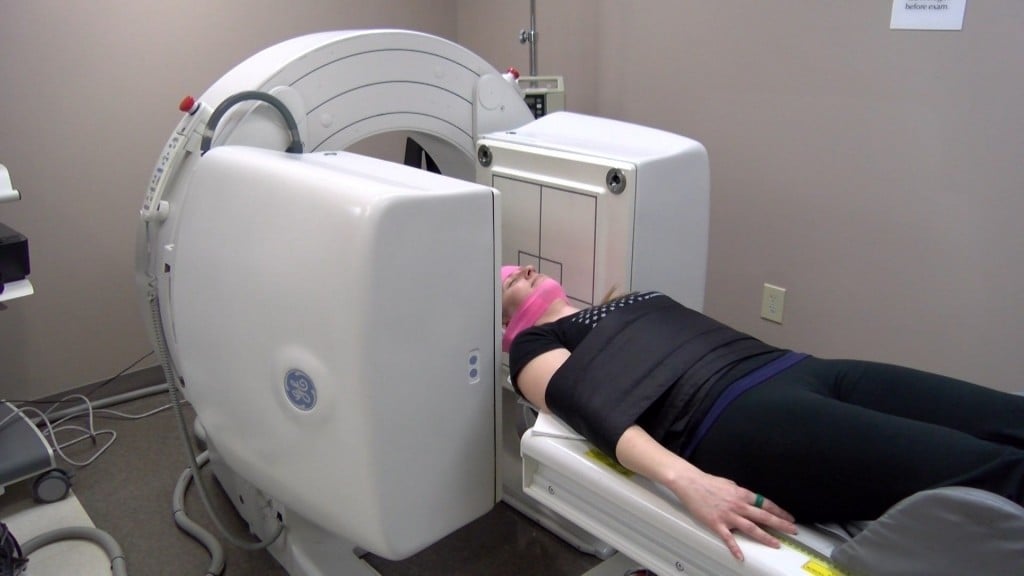 A certain kind of brain scan is helping people to diagnose the onset of Parkinson's Disease.
A Lincoln woman was the catalyst for bringing it to Lincoln.
In October of 2018, local woman Linda Schmechel was the first person to receive the DAT–Scan test in Lincoln.
She had previously dealt with lesser known symptoms of Parkinson's Disease, and wanted to know for sure if she had it or not.
Advanced Medical Imaging in Lincoln was happy to help.

"Linda reached out to us because she had some of these questionable symptoms, it was one of those cases where it was on the fence. We were happy to obliged and bring this test to Lincoln and now we provide it for everybody," said Dr. Daniel Finn, a neurologist for Advanced Medical Imaging.

In the United States, about 60,000 new cases of Parkinson's Disease are identified each year.
Early signs of the disease can include tremors, limb stiffness, stooped posture or a loss of balance.
Through the help of the DAT-scan, Schmechel was able to find out that she did, indeed have Parkinson's.

"It can have a profound impact on the ability to treat a patient whose symptoms are vague," said Dr. Finn.

The brain scan creates a map to see and measure where dopamine in the brain is being utilized.
If the levels are abnormal, that person may have the disease.

"The imaging takes quite a while, it takes about a half an hour to get the pictures, but it takes longer for the medicine to work its way into the brain. It's a relatively calm procedure, you just lie flat and let the camera take the pictures," said Dr. Finn.

April is Parkinson's disease awareness month.
Doctor Finn says it can be an extremely useful tool for those people who want to know if they have Parkinson's so they can get treated right away.
If you'd like to learn more about the brain scan, head to https://amimaging.com/imaging-services/parkinsons-test-datscan/