New joint safety center opens in Southeast Lincoln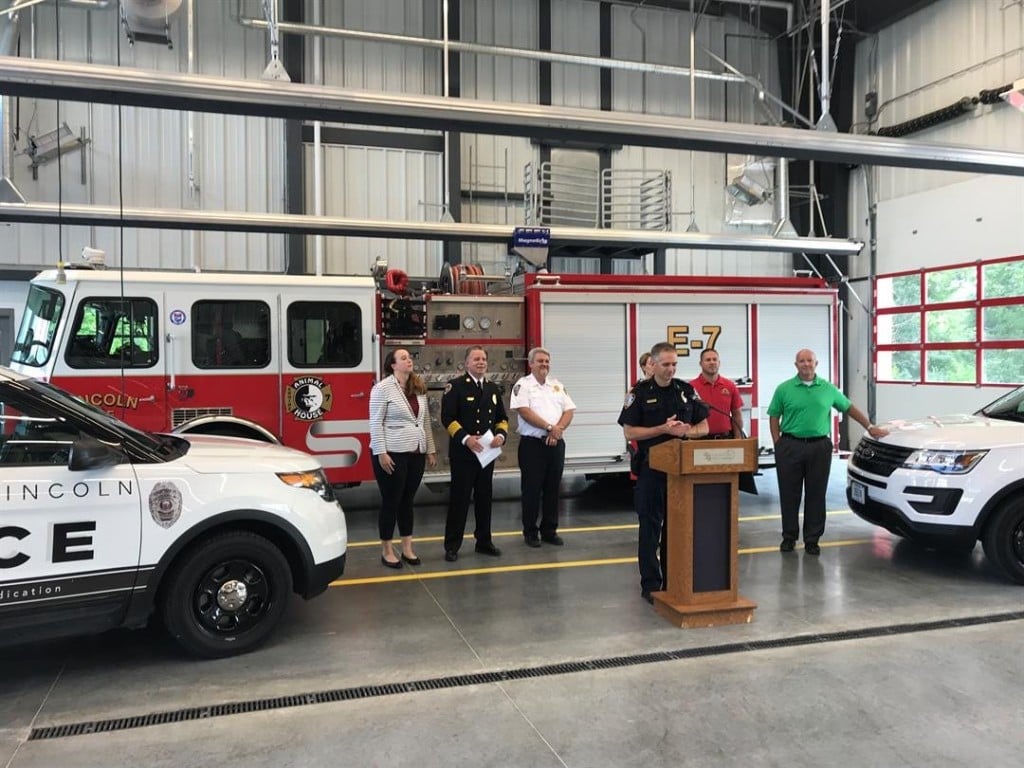 The city of Lincoln opened its first joint safety center in the southeast part of town.
It's located near 70th and Pine Lake and is going to provide a better experience for the community.
"Anytime you see police and fire get along well like you do in Lincoln the real winner is the customer, the community," Chief Michael Despain said.
The facility will house the Lincoln Police Departments Southeast team and Lincoln Fire and Rescues station 15.
It was funded by the quarter cent sales tax Lincoln voters approved in 2015.
A ribbon cutting ceremony was held Friday that allowed the community to tour the facility.
The new safety center is expected to cut response times for Southeast Lincoln.
"You know in our business, every second counts. When you're talking the difference between a room in contents fire or a fully engulfed structure, that's seconds," Adam Shrunk with LFR said.
Both LFR and LPD said they were overwhelmingly excited to get the chance to work and train together.
"We get to work day to day with the men and women of Lincoln fire and rescue. It just helps getting to know them, it'll help us on calls and it'll just be a lot better for the community," Captain Mike Woolman with LPD said.