UPDATE: President Trump's message to rioters removed, account locked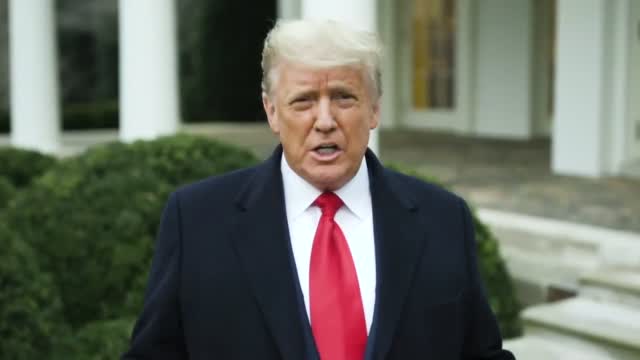 LINCOLN, Neb. (KLKN) — President Trump's Twitter account has been locked for 12 hours, with three of his tweets being removed, following the D.C. riots.
Twitter says the restrictions come after "repeated and severe violations" of their Civic Integrity policy were made.
As a result of the unprecedented and ongoing violent situation in Washington, D.C., we have required the removal of three @realDonaldTrump Tweets that were posted earlier today for repeated and severe violations of our Civic Integrity policy. https://t.co/k6OkjNG3bM

— Twitter Safety (@TwitterSafety) January 7, 2021
---
Just after President Donald Trump posted a video addressing rioters, Twitter has locked up the tweet's reply, retweet, and liking features "due to a risk of violence."
In the video, the President tells rioters he loves them and they "can go home now" after claiming the election was wrongfully taken from him.
Twitter says the restrictions on the post's engagements are a part of its effort to monitor the ongoing situation in Washington.
Facebook removed the video altogether, claiming it "contributes to rather than diminishes the risk of ongoing violence."
---
Hours after chaos took over the nation's Capitol, a woman was shot in the neck, lawmakers were hunkered in the safest place they could find, and minutes after President-Elect Joe Biden addressed the nation, President Trump issued a video message on Twitter, asking people to "go home in peace".
Here is the full video message:
MORE: Other lawmakers respond
WATCH: The moment the capitol was breached, video courtesy Huffington Post