No. 24 Rutgers fends of Nebraska men's basketball with last second game-winner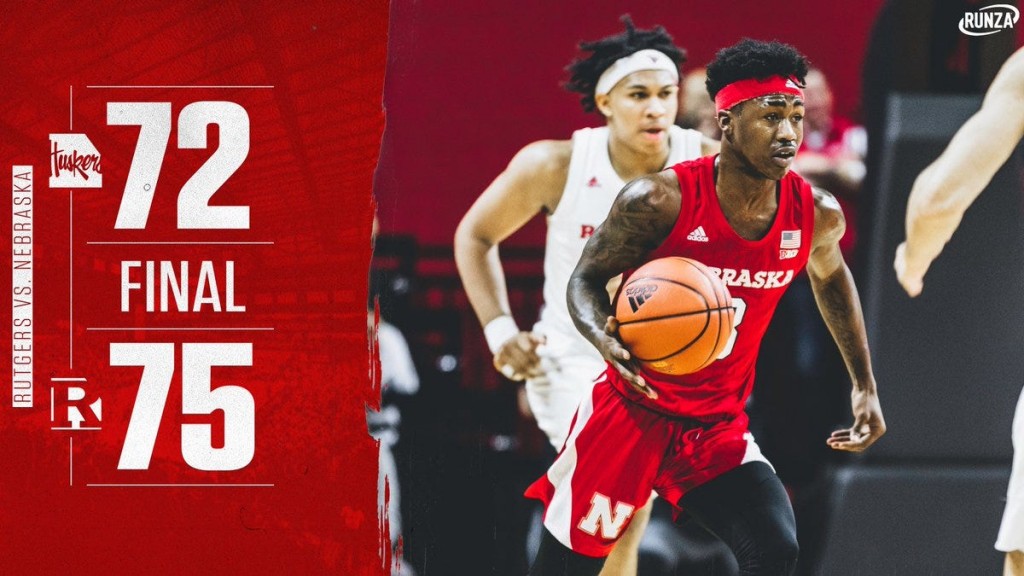 Courtesy: Husker Athletics/UNL Media Relations
No. 24 Rutgers fends of a strong road performance from Nebraska men's basketball thanks a last second game-winning three from Geo Baker. The Huskers move to 7-13, 2-7 on the season. Cam Mack led the team with 19 points. Watch full game highlights tonight on Channel 8 Eyewitness News Sports at 6:00/10:00. Game recap/stats to come.
Postgame Notes
*-Today marked the sixth time that Nebraska has hit at least 10 3-pointers in a game this season, as the Huskers hit 11 3-pointers today.
*-Thorir Thorbjarnarson tied/set his career high in both points (17) and 3-pointers (five), as he had 17 points on two other occasions, most recently against Indiana on Jan. 18. His five 3-pointers matches NU's best this season, as he had five 3-pointers at Ohio State.
*-It is the eighth time this season that Thorir Thorbjarnarson has connected on multiple 3-pointers in game this season.
*-Nebraska matched Rutgers with 30 points in the paint today after being outscored 52-24 in the paint in the first meeting on Jan. 3
*-Cam Mack's four 3-pointers were a season high (previous high of three on five previous occasions.
*-Dachon Burke Jr. had a season-high five assists. His previous high was two on seven occasions, most recently at Ohio State on Jan. 14.
*-Charlie Easley played a career high 23 minutes on Saturday and finished with seven points, one off his career high.
*-Nebraska falls to 0-2 vs. ranked teams this year.
*-Nebraska had an 11-0 run in the second half, the 16th time NU has had a double-digit run this season.
*-Today is the first time in 20 games where Kevin Cross wasn't the Huskers' first sub off the bench, as Charlie Easley was NU's first sub at the 16:07 mark of the first half.