North Star High School students build 4 food pantries to address food insecurity issues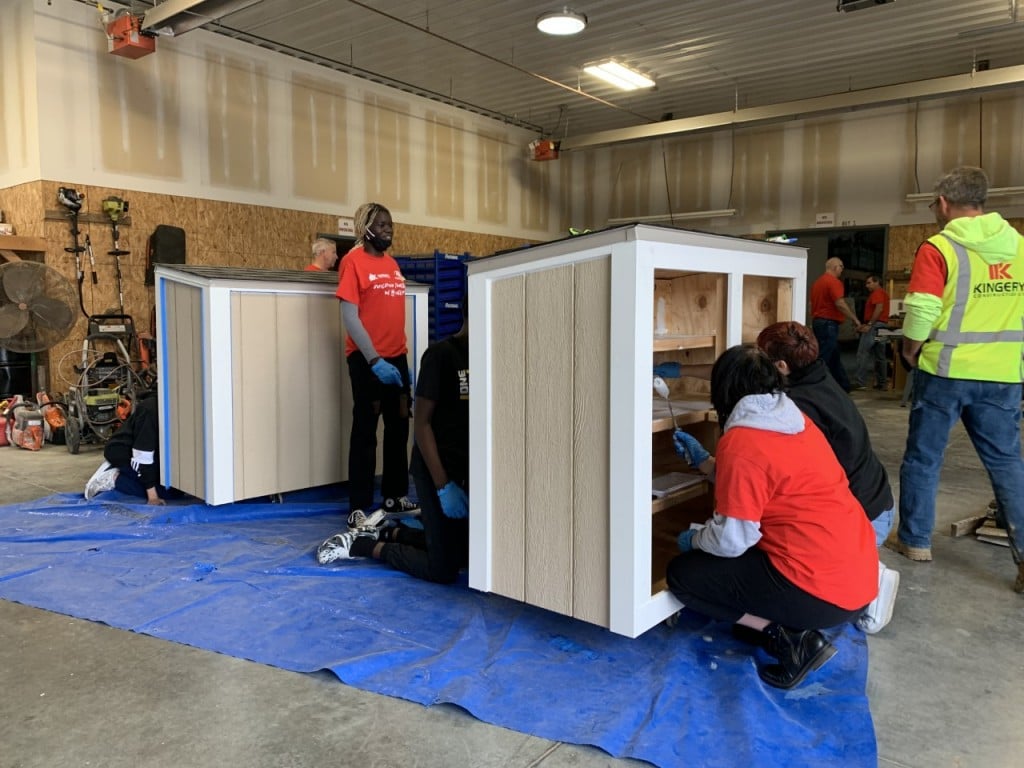 LINCOLN, Neb. (KLKN) – A local non-profit kicked off their project Tuesday with the help of High School students and several local businesses.
The Boys and Girls Clubs of Lincoln-Lancaster County will install four free food pantries throughout Lincoln to address food insecurity issues in our community.
Dozens of North Star High School students helped build the pantries Tuesday, with the help of Kingery Construction.
"Really, they're just a way for neighbors to be able to give what they can and take what they need, so we're excited to engage the kids and be able to build these together," Claire Shinn, The Director of Marketing for the Boys and Girls Club of Lincoln said.
Millard Lumber also donated over $2,500 in supplies to help build the food pantries.
"We had a lot of people within Kingery Construction help on this. They volunteered after hours and on the weekends to get these done. Millard Lumber was gracious to donate some materials, so it's just been a really good thing to have everyone involved," Rob Berens, the President of Kingery Construction said.
The four pantries will be installed in different locations around the city this fall.