NSP: More than 25 lbs of meth taken off the streets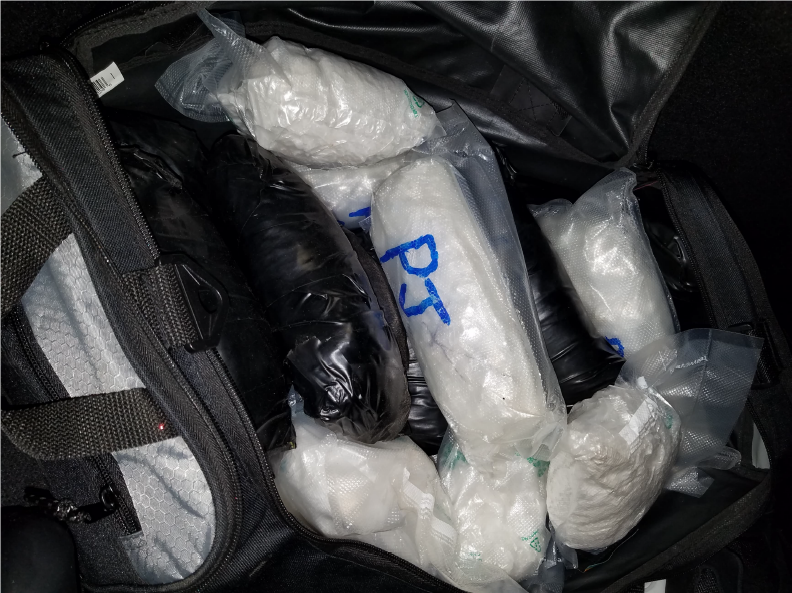 NORTH PLATTE, Neb. (KLKN) — Troopers with the Nebraska State Patrol (NSP) have seized more than 25 lbs of meth during a traffic stop in Dawson County.
Friday, Feb. 19 around 6:15 p.m. a trooper saw a Hyundai Azera blow past a stop sign on Interstate 80 at the Overton interchange. While pulling over the Hyundai, the trooper says they became suspicious of criminal activity.
See also: LPD: 5 lbs of meth found
Searching the vehicle, the trooper found a duffel bag filled with 26 packages meth in the trunk. Twenty-five of these packages contained meth, totaling 26 lbs. The last package was .3 lbs of fentanyl pills.
The driver, 35-year-old Octavio Padilla-Garcia of Los Angeles, California was arrested on multiple drug charges.