NSP present the Citizen Public Service Award to local citizen
Frank Axiotes was awarded for his heroic efforts that saved two people from a burning vehicle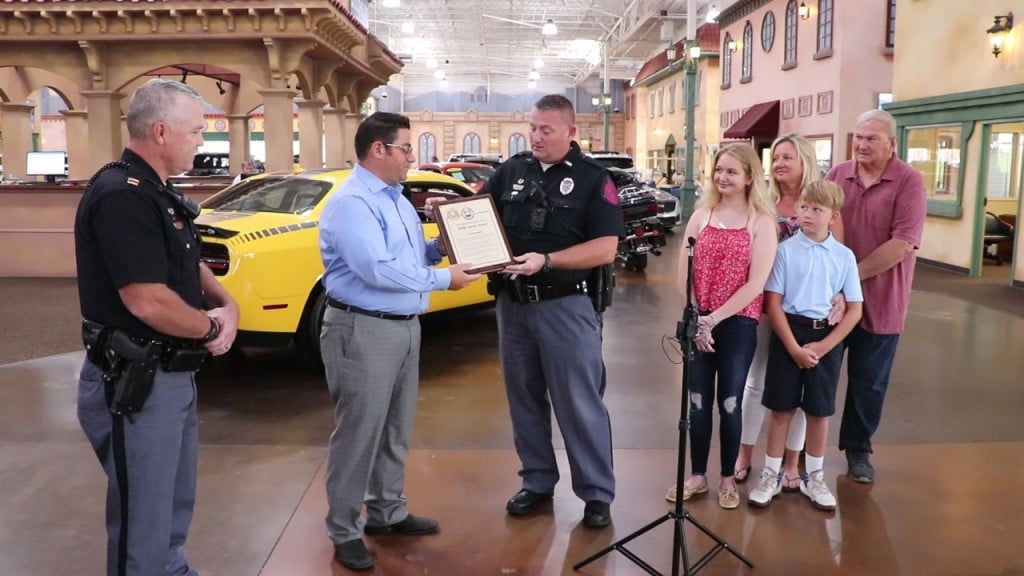 LINCOLN, Neb. (KLKN) – Nebraska State Patrol presented Frank Axiotes the Citizen Public Service Award for his heroic efforts that saved two people from a burning vehicle on Interstate 80 in Lincoln last year.
The crash happened on September 25, 2020 near mile marker 403 in Lincoln.
Axiotes was heading eastbound on I-80 when he witnessed the crash, and pulled over to assist those involved in the crash.
A 9-year-old boy and a 21-year-old woman were stuck in a Chevrolet Trailblazer that was pinned between a semi and the jersey barrier.
Axiotes was able to remove a 9-year-old boy from the back of the vehicle, and was able to break a window with the help of another witness to rescue the boy's sister, Maddie Daly.
"I don't want to think about what would happen if he wasn't there to help," said Maddie Daly during the award presentation.
"I just stepped into action. I didn't even think," says Axiotes.
Four people were transported to the hospital with minor injuries, thanks to the quick actions of Axiotes and other witnesses on the scene.