NSP receives national 'Best Looking Cruiser' award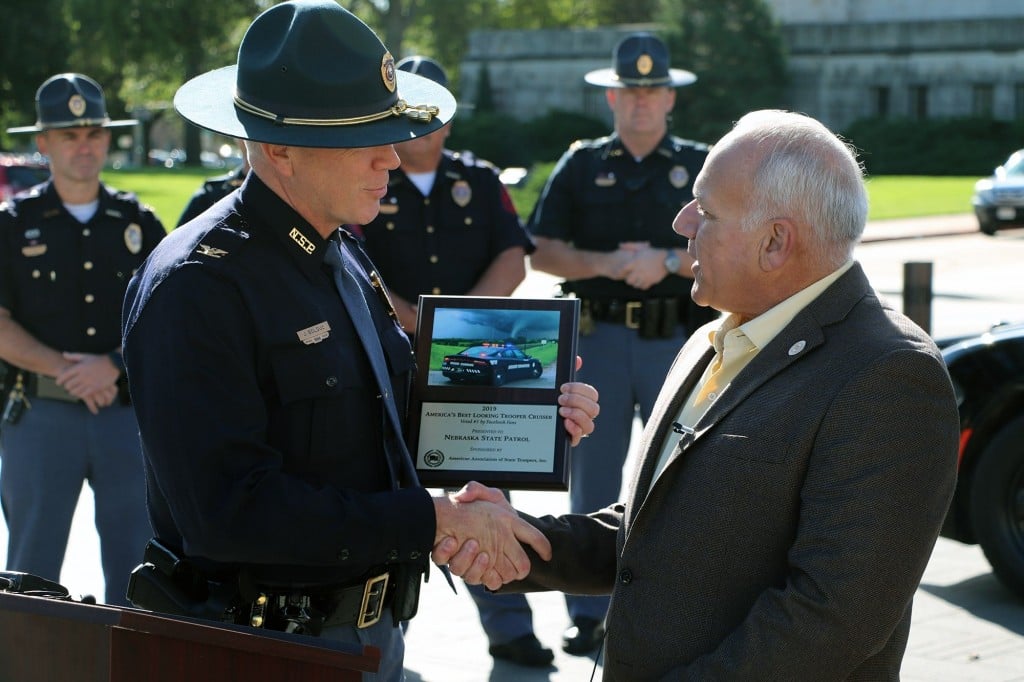 From: NSP Press Release
The American Association of State Troopers on Thursday presented the award for its "Best Looking Cruiser" contest to the Nebraska State Patrol (NSP).
"It's humbling to receive this award on behalf of the Nebraska State Patrol," said Colonel John Bolduc, Superintendent of the Nebraska State Patrol. "Special thanks to Trooper Zost for just taking advantage of an opportunity when he was out doing his job."
NSP won the national contest earlier this year based on the votes of law enforcement supporters throughout the United States. The NSP photo featured the cruiser of Trooper Clint Zost, parked near Highway 75 in southeast Nebraska as a tornado touched down in a field nearby.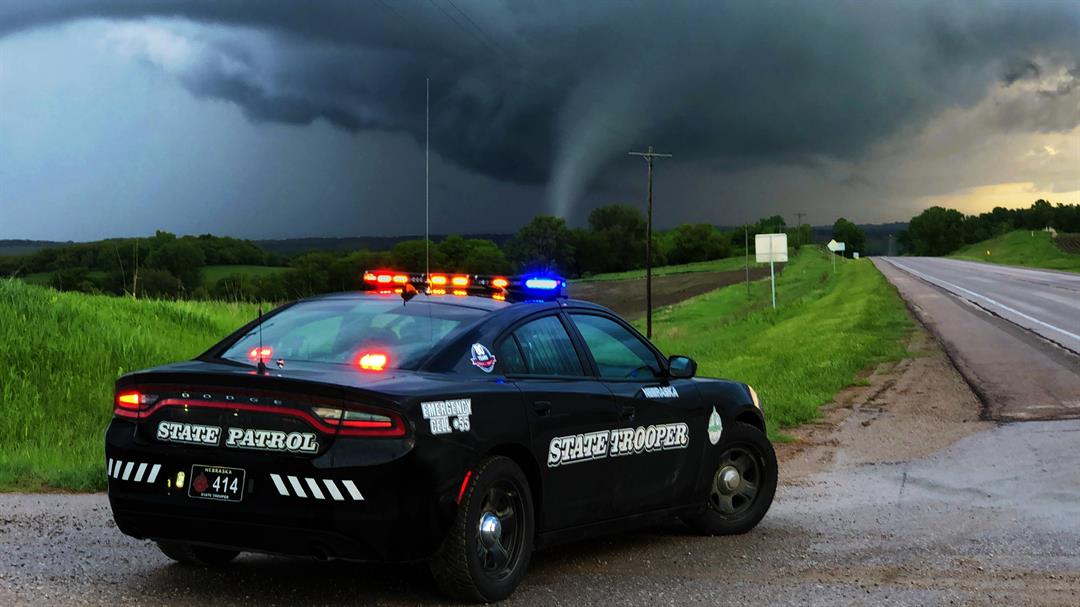 "If you look at the photo, everybody thought that that tornado was photoshopped, but it's what troopers do every day. He was out doing his job," said John Bagnardi, of the American Association of State Troopers. "This was viewed 90,000 times per day on our website. The exposure for the Nebraska State Patrol was fabulous."
The annual contest features state and highway patrols from across the entire United States. The top 13 agencies are then featured in the AAST "Best Looking Cruiser" Calendar for the following year. In the 2020 calendar, the Nebraska State Patrol cruiser photo graces the cover of the calendar and the month of January.
"As troopers, we try to represent the agency very well. This just goes to show that we're not just out there writing traffic tickets. We're not just taking people to jail. We're also out there helping the public," said Trooper Clint Zost, who captured the winning photo. "Our goal is to save a life and we had the opportunity that day to make sure that the emergency sirens were activated."
The AAST supports the families of state troopers nationwide in a variety of ways, including support provided to the families of troopers killed in the line of duty. Proceeds from the Cruiser Calendar go to the AAST Foundation, which financially supports those missions.